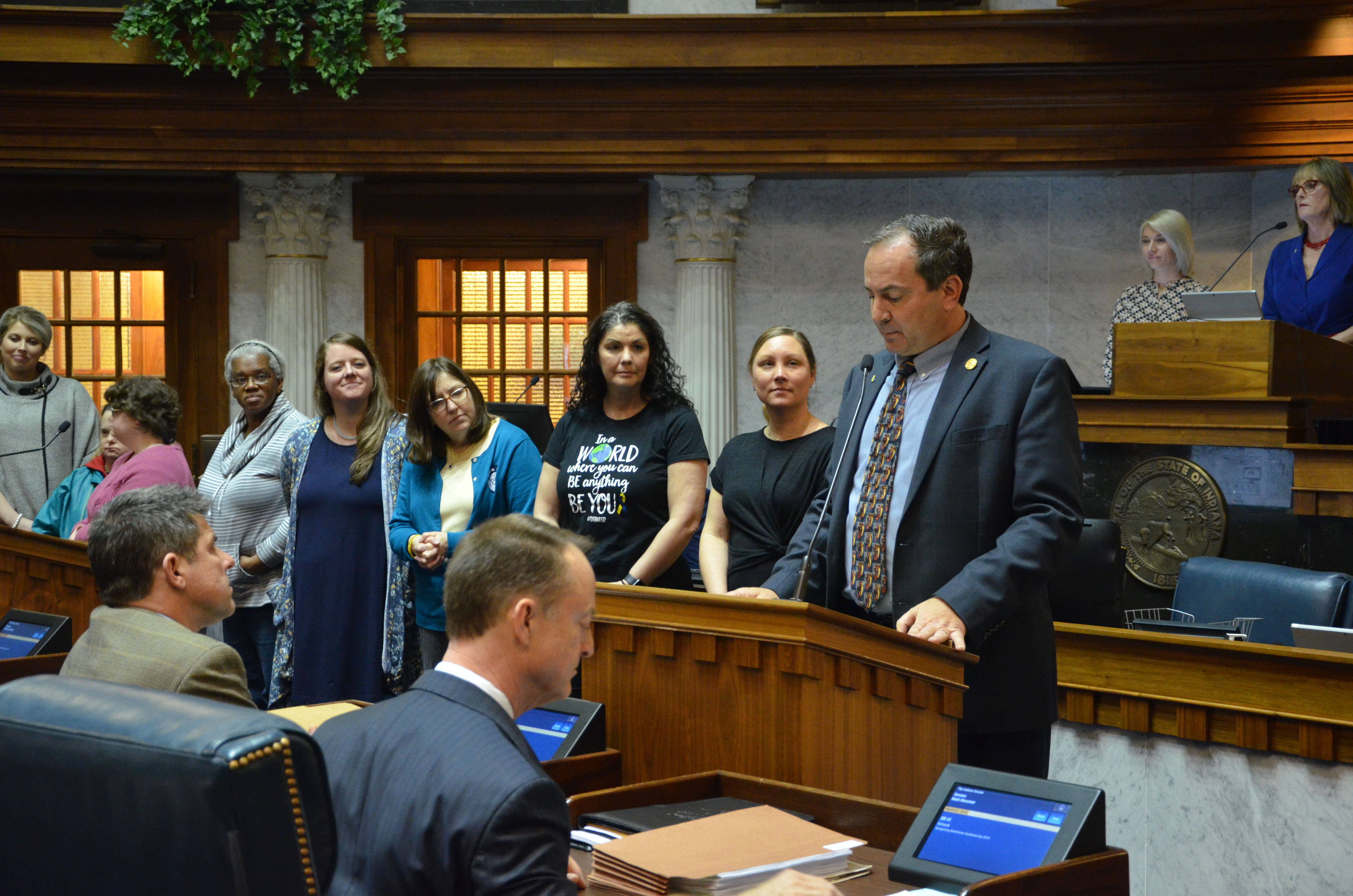 STATEHOUSE (March 21, 2019) — State Sen. Mike Bohacek (R-Michiana Shores) today honored The Arc of Indiana with Senate Resolution 41, which recognized World Down Syndrome Day (WDSD).
The Arc of Indiana is an organization committed to all people with intellectual and developmental disabilities.
WDSD, observed annually on March 21, has been recognized by the United Nations since 2012, and aims to raise global awareness of what Down syndrome is and the positive impact people with Down syndrome have on communities and lives.
"As a father of a daughter with Down syndrome, it was a privilege to present this resolution to The Arc of Indiana," Bohacek said. "World Down Syndrome Day is an opportunity for all of us to recognize the unique qualities people with Down syndrome have as well as the special, personal impact they have on our lives."
According to the National Down Syndrome Society, Down syndrome is a genetic disorder caused by the presence of all or part of a third copy of chromosome 21, and approximately one in every 700 babies in the United States is born with Down syndrome, making it the most common chromosomal condition.
Therefore, March 21, the 21st day of the third month, was chosen as WDSD to signify the third copy of chromosome 21, which causes Down syndrome.
For more information on SR 41, visit iga.in.gov.
-30-