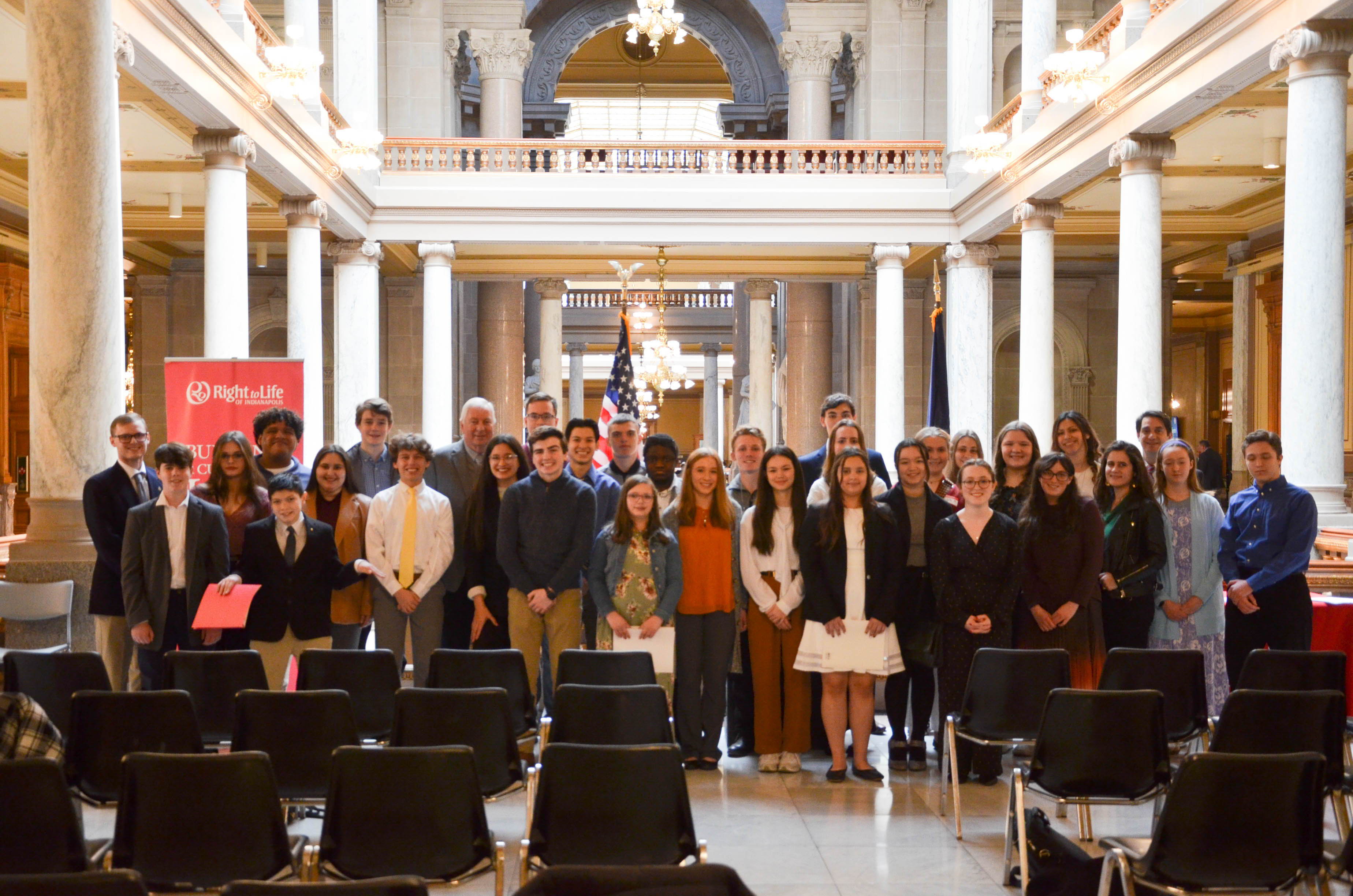 TOMES SPEAKS AT STUDENTS FOR LIFE EVENT: State Sen. Jim Tomes (R-Wadesville) meets with high school students from around the state at the Students for Life Day event on Wednesday, March 8.
Tomes spoke to the students about the importance of defending and protecting the unborn.
"Ensuring each precious baby has a chance at life has always been a top priority of mine," Tomes said. "It was wonderful to speak to these passionate students and see their dedication to this cause."
Joining Tomes were Marc Tuttle, President of Right to Life Indianapolis, and Mary Carmen Zakrajsek, Great Lakes Regional Coordinator of Students for Life of America.
-30-
which includes Posey County and portions of Vanderburgh County.
Click
here
to download a high-resolution photo.