State Sen. Michael Crider (R-Greenfield) made the following statement today in response to local schools visiting the Statehouse: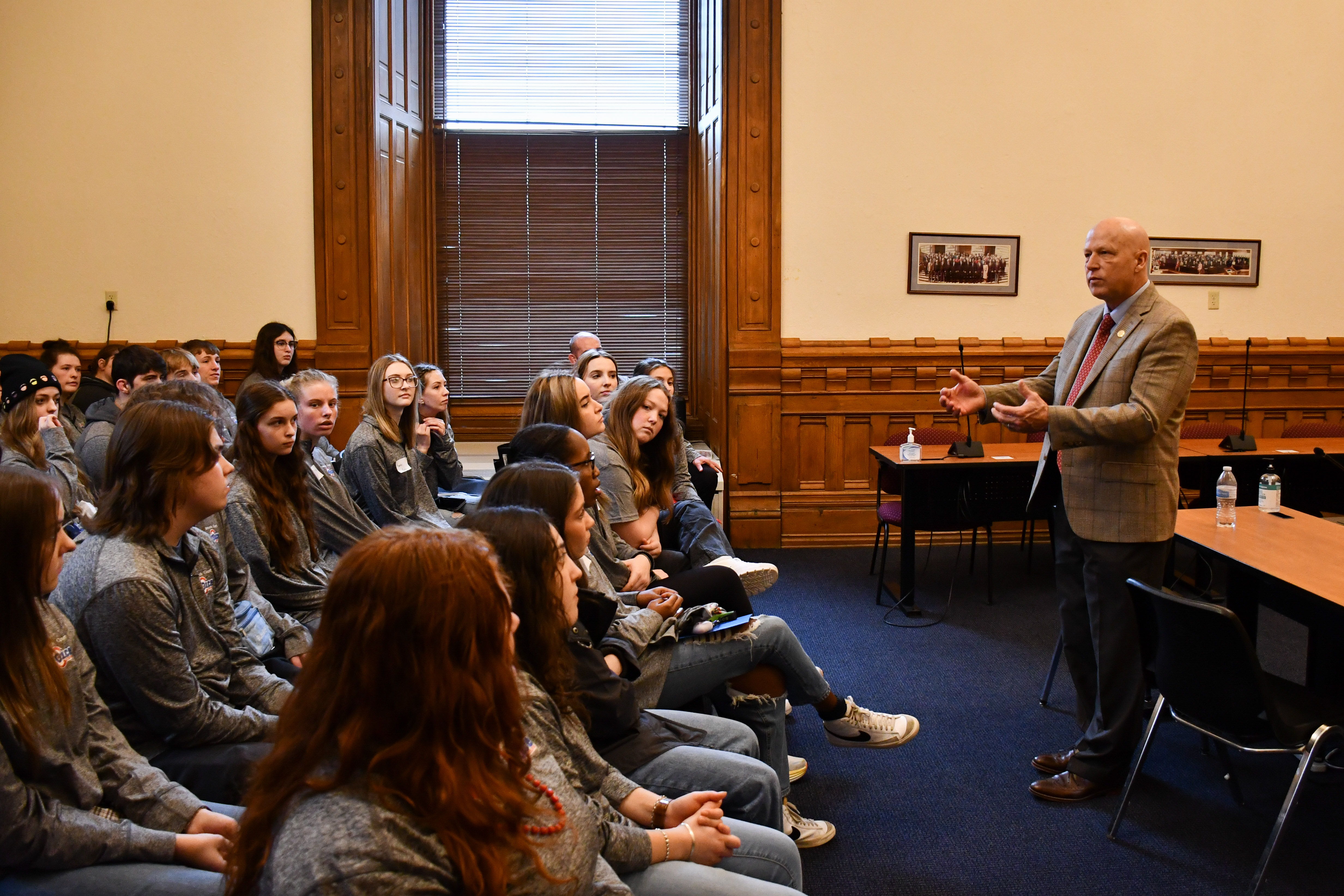 STATEHOUSE (Jan. 18, 2023) – "I want to thank the schools from Hancock County that took the time to visit me at the Statehouse and take part in the Voice Indiana celebration. I enjoyed hearing their answers to why they joined the cause for teens to promote and celebrate tobacco-free lifestyles. I was pleased to answer questions about the policies and legislation we are working on this session. I look forward to seeing how these young people will positively impact their local community now and in the future."
-30-
State Sen. Michael Crider (R-Greenfield) represents Senate District 28, which includes Hancock County and portions of Shelby and Marion counties.
Click here to download a high-resolution photo.