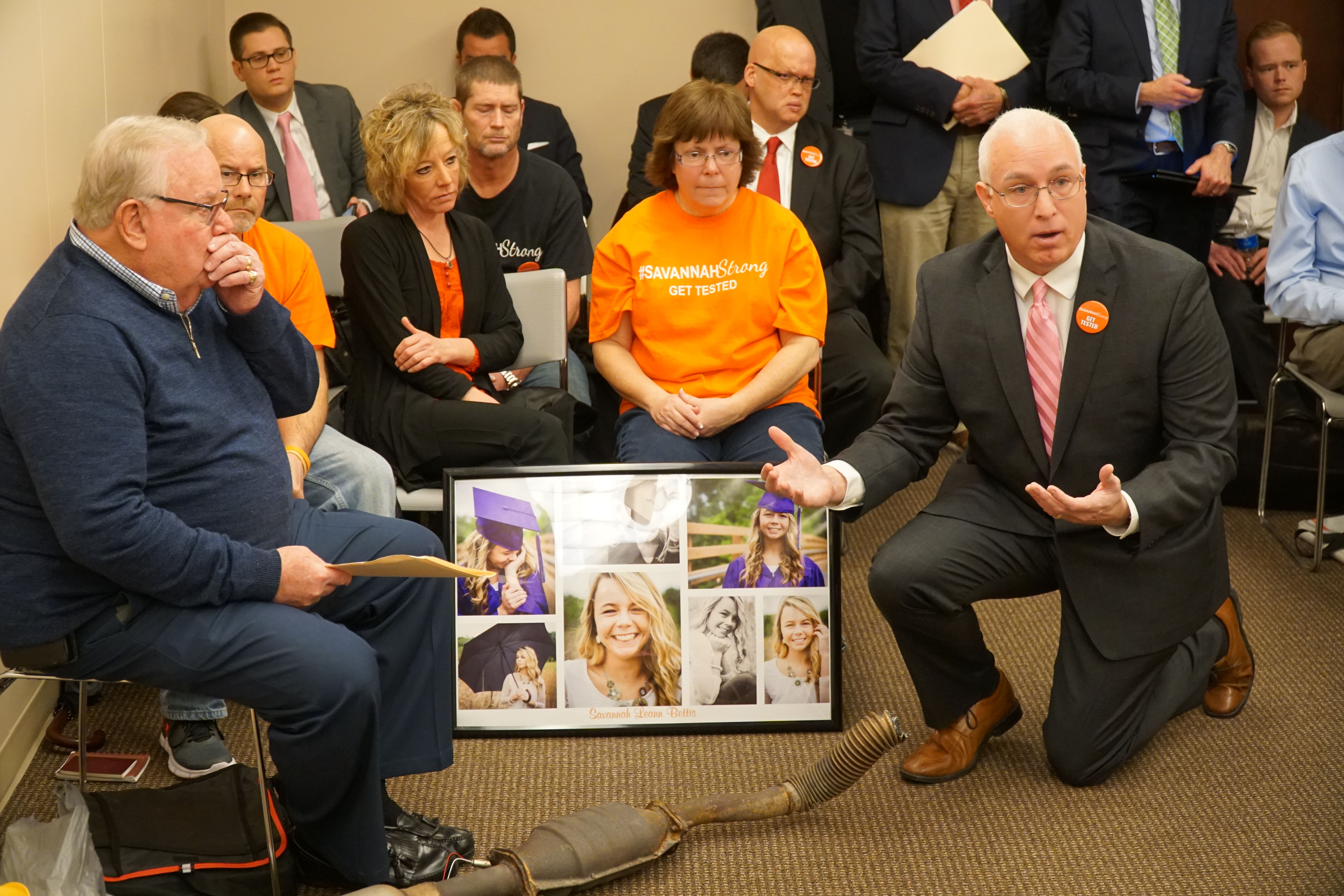 STATEHOUSE (Feb. 14, 2018) — Senate Bill 100, authored by State Sen. Mike Delph (R-Carmel), passed out of the House Committee on Roads and Transportation with a 9-0 vote earlier today.
SB 100, better known as Savannah's Law, would allow fire departments, including volunteer fire departments, to test vehicular carbon monoxide levels at the request of Hoosiers free of charge as a public service.
The Bettis family has been promoting carbon monoxide testing and donating equipment to fire departments since the day their daughter was tragically killed in a car accident as a result of carbon monoxide poisoning. Sen. Delph said he is grateful John and Wendy Bettis are so diligent in helping prevent other tragedies from happening in Indiana.
"This pilot program tested almost 1,000 vehicles in Wayne Township," said Sen. Delph. "By allowing this voluntary service, we hope to bring statewide awareness to Savannah's story."
Savannah's Law is supported by the Indiana Fire Chiefs Association, Indiana Volunteer Firefighters Association and Professional Firefighters Union of Indiana.
"With carbon monoxide being an odorless gas, motorists are often not aware when their vehicle has an exhaust system leak," State Rep. Woody Burton (R-Whiteland), sponsor of SB 100 said. "Even low-level exposure is hazardous to long-term health, and higher concentrations are downright deadly. This proposal can and will save lives."
SB 100 now moves to the full House of Representatives for further consideration.
-30-