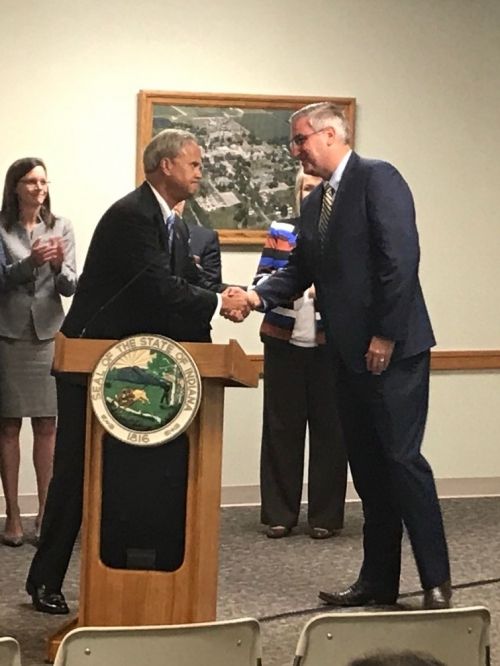 State Sen. Jim Merritt (R-Indianapolis) joins Gov. Eric Holcomb for the signing ceremony of Senate Enrolled Act 226, House Enrolled Act 1438, and House Enrolled Act 1540 on June 28, at the Richmond State Hospital.
SEA 226 limits the amount of opioids that can be prescribed for patients being prescribed opioids for the first time or if the patient is under 18 years old. Merritt authored the bill.
HEA 1438 authorizes counties and municipalities to approve syringe exchange programs for their communities without approval from the Indiana State Department of Health as long as certain notification and operation procedures are met. Merritt sponsored the bill in the Senate.
HEA 1540 increases the penalties for robbery if the crime involves taking controlled substances from a pharmacy or a pharmacist acting in his or her official capacity.
-30-
Contact: Rebekah Mackey, Press Secretary
Rebekah.Mackey@iga.in.gov 317-234-9133