FOR IMMEDIATE RELEASE
Contact: Kellyn Harrison, Press Secretary
kellyn.harrison@iga.in.gov
317-232-9498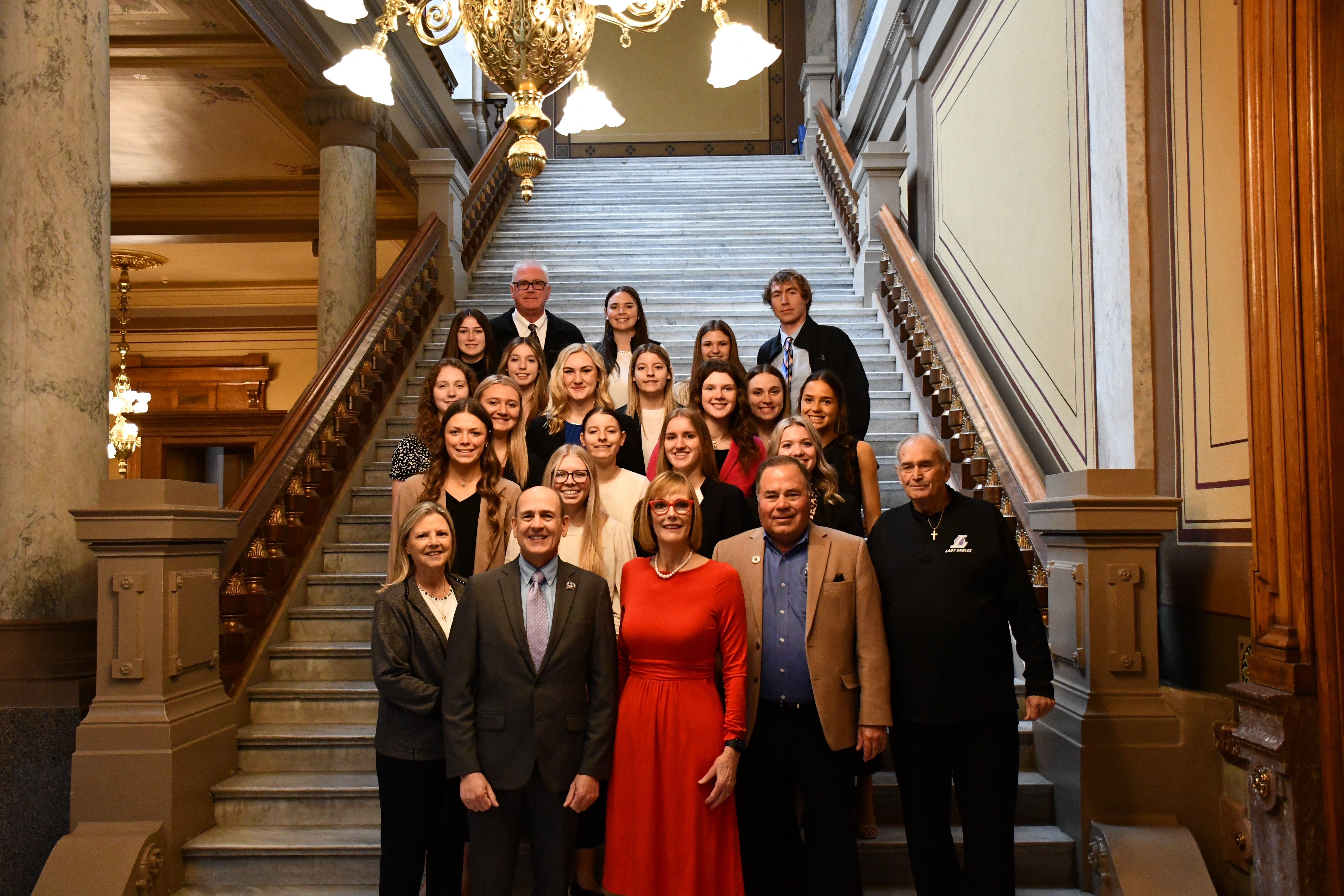 BYRNE CONGRATULATES LOCAL GIRLS' BASKETBALL TEAM AT THE STATEHOUSE: State Sen. Gary Byrne (R-Byrneville, front left) congratulates the Lanesville Junior-Senior High School girls' basketball team on winning the Indiana High School Athletic Association Class 1A Championship with Senate Resolution 23 at the Statehouse Thursday, March 16.
In early February, the girls' basketball team won their first state championship in school history when they beat Bethany Christian Schools by a score of 61-40.
"It takes a lot of dedication and hard work from all team members to have a successful season, let alone to win a state championship," Byrne said. "I was happy to recognize the girls and their coach, Angie Hinton, on their first state title and wish them continued success."
For more information about SR 23, click here.
-30-
State Sen. Gary Byrne (R-Byrneville) represents Senate District 47,
which includes Harrison and Washington counties, and most of Floyd County.
Click here to download a high-resolution photo.