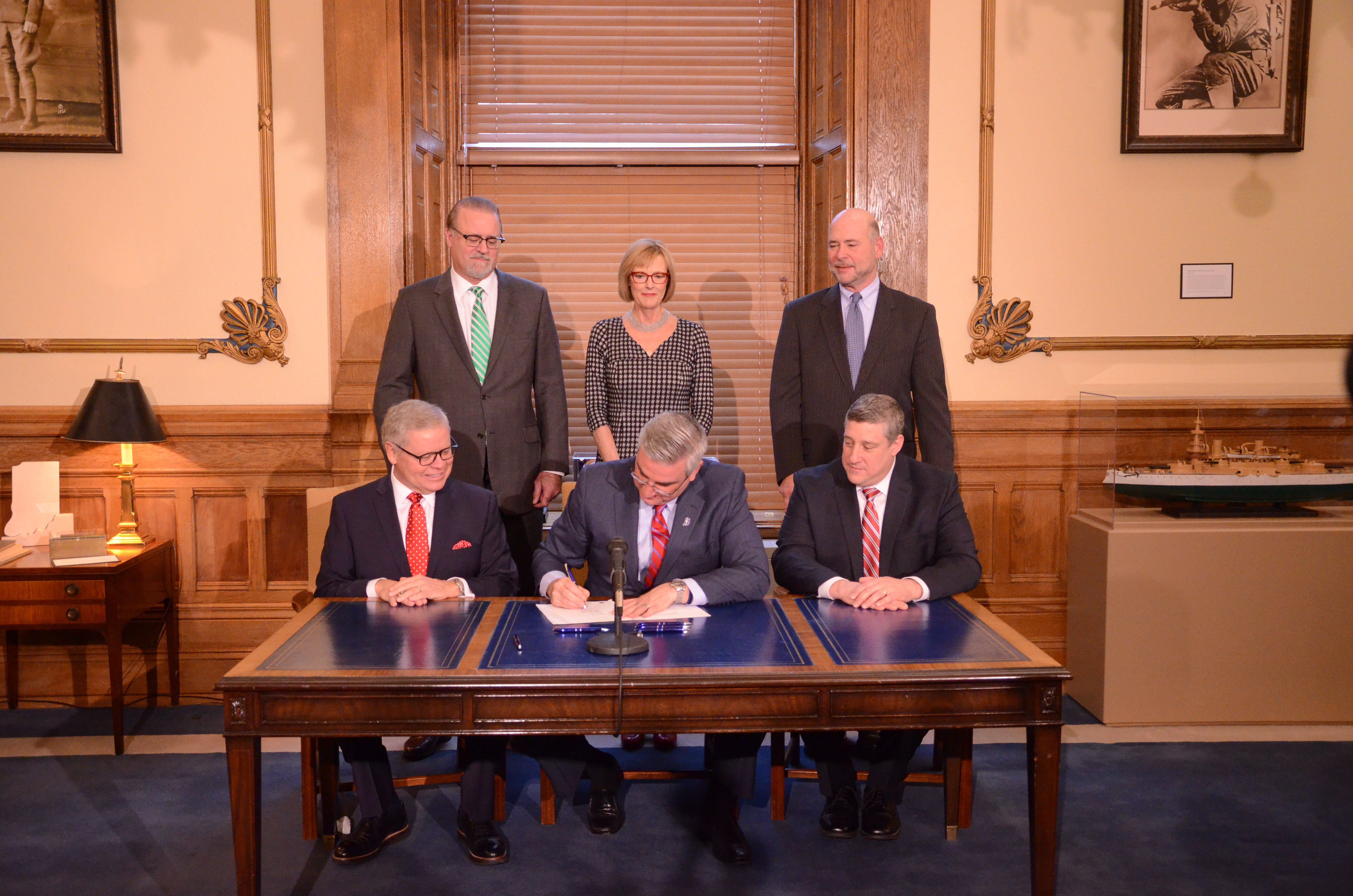 STATEHOUSE (Feb. 28, 2018) — Senate Enrolled Act 1, which legalizes the sale of alcohol on Sundays, was signed today by Gov. Eric Holcomb.
SEA 1, authored by State Sen. Ron Alting (R-Lafayette), allows package liquor, grocery, convenience and drug stores to sell alcoholic beverages for carryout on Sunday from noon until 8 p.m. It would also allow restaurants that satisfy the requirements to sell carryout to also sell alcoholic beverages on Sunday. This bill immediately goes into effect.
"We made history today, and I am proud to be the author of the Sunday sales bill," Alting said. "The timing was right to modernize this alcohol law; Hoosiers have waited long enough for the convenience of purchasing alcohol on Sunday. The General Assembly has set a new track record for the speed we have gotten this bill to the governor's desk. Now, Hoosiers have the ability to purchase alcohol when they do their Sunday grocery shopping, or even before the Big 10 Championship game, where I expect Purdue to be competing."
SEA 1 passed out of the Senate by a vote of 39-10, and the House by a vote of 82-10.
Sunday, March 4 will be the first legal Sunday alcohol can be sold in Indiana.
-30-
Contact: Lauren Beatty, Press Secretary
Lauren.Beatty@iga.in.gov
317-234-9221