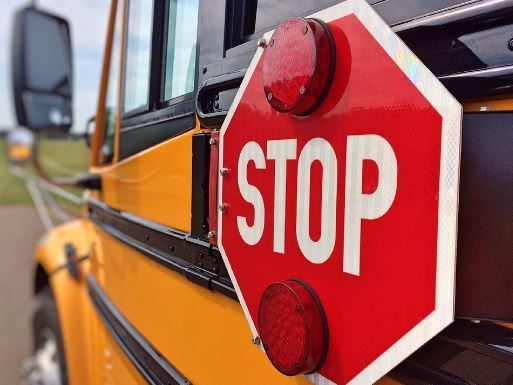 Last year, three Fulton County children lost their lives while crossing a highway to get on a school bus because a driver failed to stop.
These tragedies devastated the community and brought to light a serious problem in our state – too many Hoosier drivers are not following laws for stopped school buses.
Each year, the Indiana Department of Education asks schools across the state to track the number of vehicles illegally passing school buses on one day.
In 2018, Indiana schools reported 3,082 violations in one day. That equates to over 550,000 violations for the whole school year, if we assume about the same number of violations each day.
To address school bus safety in our state, this session, the Indiana General Assembly passed Senate Enrolled Act 2, also known as the MAXSTRONG Act – named in remembrance of siblings Mason Ingle, Alivia Stahl and Xzavier Ingle.
Recently, Gov. Eric Holcomb ceremonially signed SEA 2 into law.
This law will help ensure the safety of Hoosier students by increasing the penalties for drivers who violate school bus stop laws, including making a violation that results in death a Level 5 felony
Under this law, a court may also suspend a person's driver's license for recklessly passing or failing to stop for a school bus. The first offense would result in a 90-day suspension, or a one-year suspension if the person has a previous offense.
SEA 2 also:
Requires schools to minimize bus stops that make children cross highways in high-speed areas;
Increases public awareness about Indiana's school bus laws; and
Requires schools to review their school bus routes and safety policies annually.
Though summer break is here and school is out, it's important to stress these new safety measures before students return in the fall.
The safety of our students is a top priority for our caucus, and we hope this law will ensure our children are safe as they travel to and from school.
For more information on SEA 2, click here.