STATEHOUSE (Feb. 13, 2018) — State Sen. John Ruckelshaus (R-Indianapolis) was presented today with a Civility in Government Award by the Association of Retired Members of the Indiana General Assembly (ARMIGA).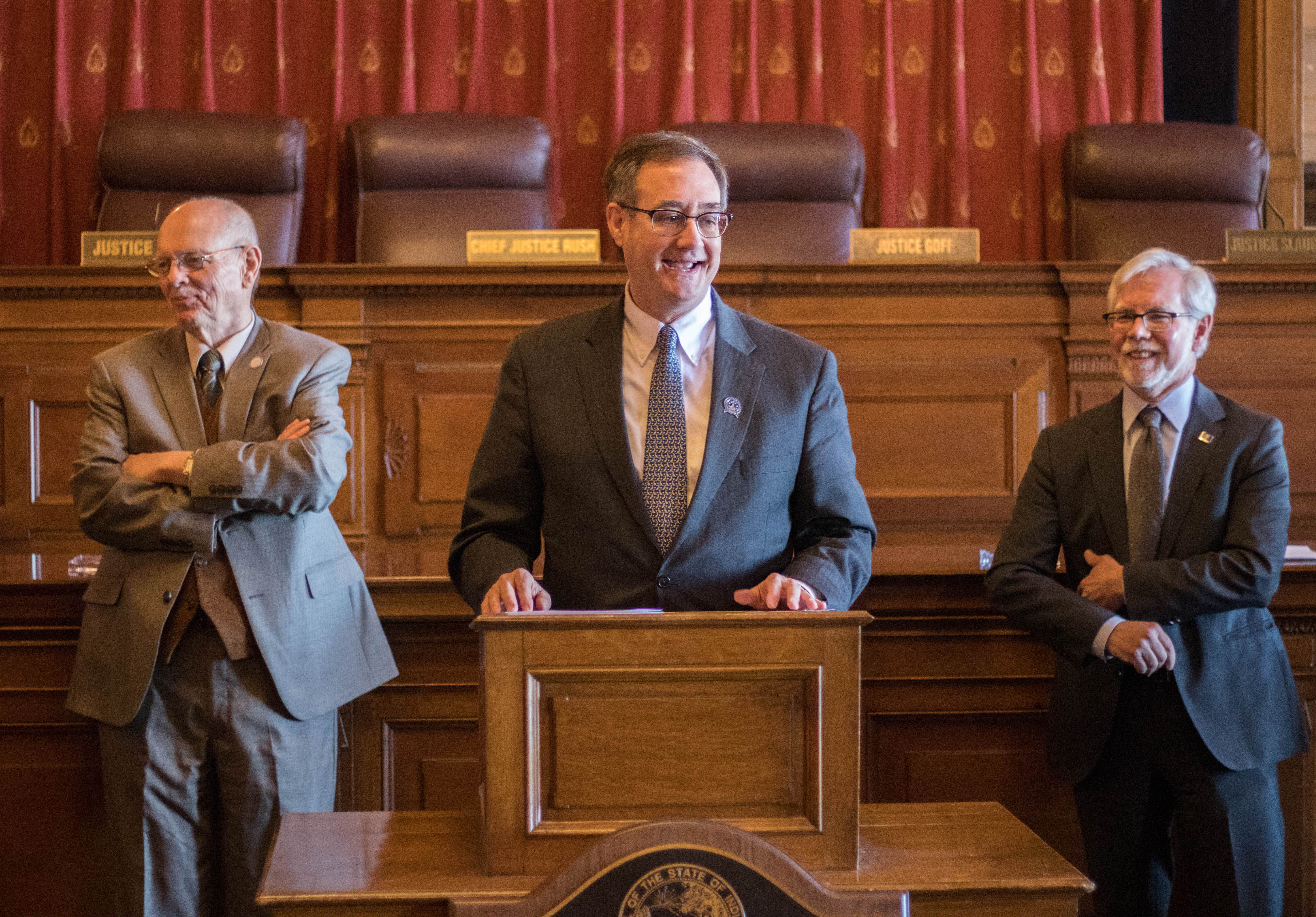 "I am honored to receive this award from the former members of the Indiana General Assembly," Ruckelshaus said. "I have tried to model my public service after those leaders who have demonstrated the best of us in times of crisis, and I strive to work on issues in a bipartisan way. I am grateful to have received this recognition as I make every effort to conduct myself with civility and empathy."
Ruckelshaus has served in the Indiana Senate since 2016 and represents Senate District 30, which includes portions of Marion and Hamilton counties.
A nine-member selection committee comprised of former lawmakers, lobbyists and members of the media worked together to identify those who embody politeness, good communication and emotional control in every aspect of their legislative efforts. The names of the award winners will be displayed on engraved plaques that will hang in the hallways outside the Senate and House chambers.
ARMIGA is a group of former Indiana legislators who work together to recognize the good work of current members.
-30-
Contact: Matt Werner, Press Secretary
matt.werner@iga.in.gov
317-232-9539