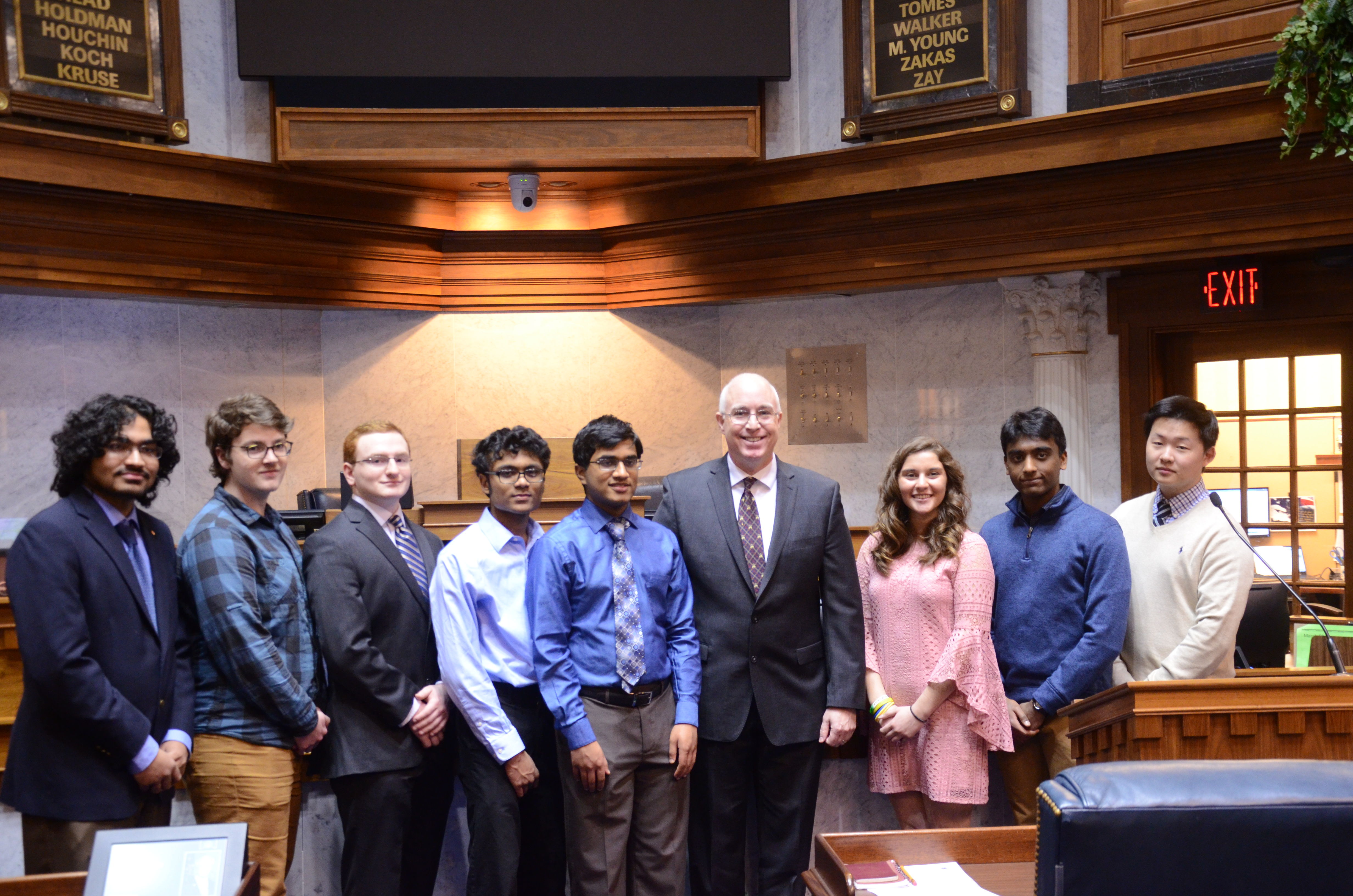 STATEHOUSE (March 8, 2018) ― Senate Resolution 57, authored by State Sen. Mike Delph (R-Carmel), congratulates Carmel High School seniors selected as candidates for the U.S. Presidential Scholars Program.
The U.S. Presidential Scholars Program was established to recognize and honor some of the nation's most distinguished graduating high school seniors. The program recognizes students who demonstrate exceptional talent in the visual, creative, performing arts, career and technical education fields.
Every year, 4,500 high school seniors from across the U.S. are invited to apply to become an official U.S. Presidential Scholar. Eleven students from Carmel High School have been selected as candidates for the program, including Rishi Das, Anderson David, Brent Devries, Sydney Holtzapple, Austin Lynch, Peter Megenhardt, Nikhil Raghuraman, Justin Ren, Bo Sendi, Pranav Sriram and William Tippins.
"The U.S. Presidential Scholars Program is one of the most prestigious programs in our country," Sen. Delph said. "I want to congratulate these students for achieving this great honor. Their hard work and tenacity has paid off and their future is bright."
Students are selected based on their contributions to their school, community and state. Being named to this program highlights the student's potential to continue to make meaningful contributions following graduation.
-30-