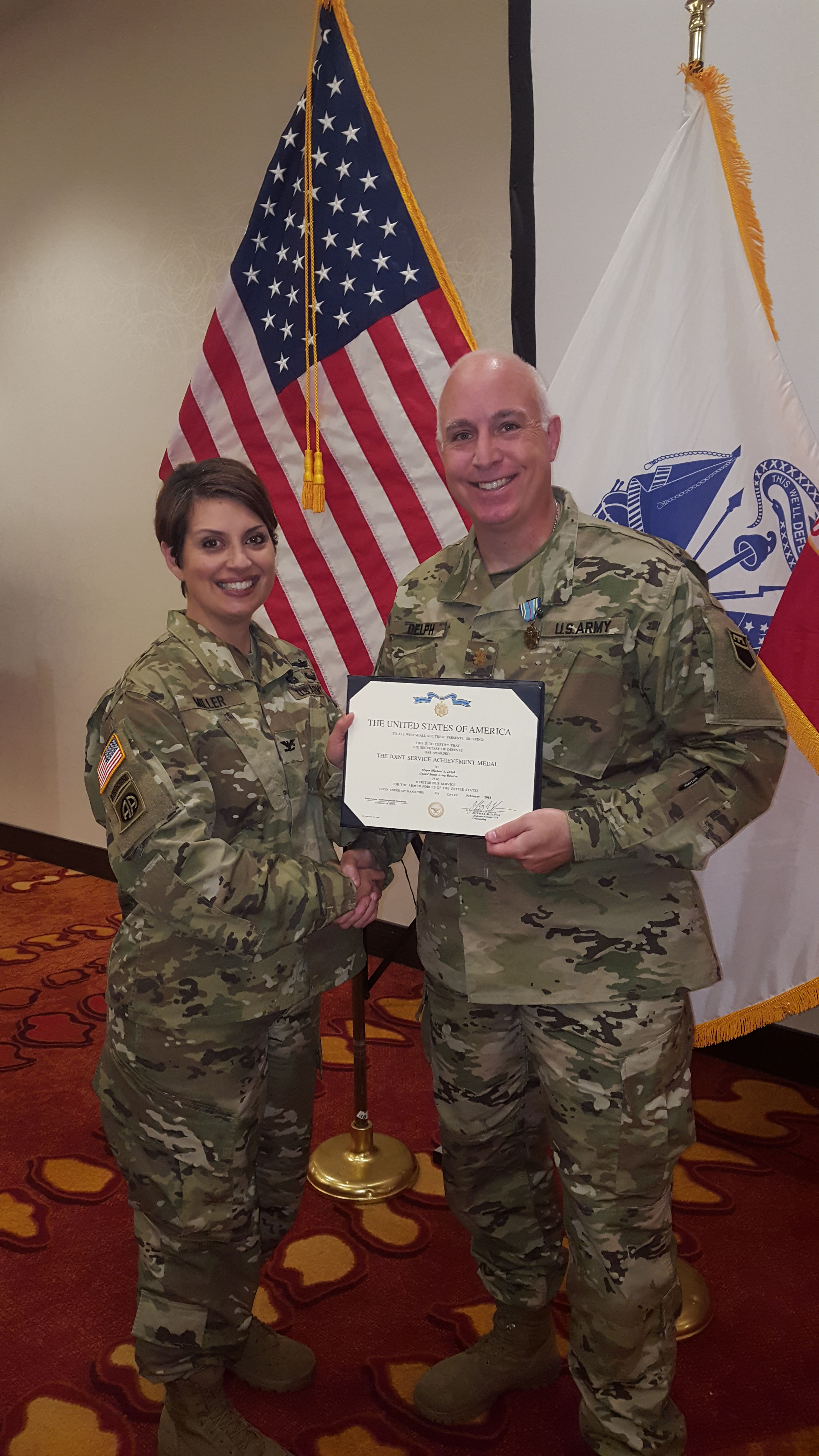 STATEHOUSE (June 13, 2018) ― State Sen. Mike Delph (R-Carmel), a Major in the U.S. Army Reserve, received the Joint Service Achievement Medal in recognition of his outstanding service as the Mission Assignment Operations Officer for the Defense Coordinating Element Region V, United States Army North.

Sen. Delph served on active duty this past winter in Puerto Rico in support of Hurricane Maria relief and recovery operations and was recognized this month for his exemplary service. Sen. Delph has served in the U.S. Army Reserve since 2001. He currently serves as the Deputy Emergency Preparedness Liaison Officer for the State of Indiana.
The Joint Service Achievement Medal is awarded by the Secretary of Defense in recognition of having performed exceptional achievement or commendable service while serving in a joint military command.
PHOTO CAPTION: Region V Defense Coordinating Officer, Col. Shannon Miller (left) presents the Joint Service Achievement Medal to Maj. Mike Delph (right).
-30-
A photo of the award presentation is attached to this email.
Click here for a high-resolution photo of Sen. Delph.