FOR IMMEDIATE RELEASE
Contact: Lance Gideon, Press Secretary
Lance.Gideon@iga.in.gov
317-234-9221
Avi Sarkar, Press Secretary Intern
Avi.Sarkar@iga.in.gov
Sen. Alting honors Best Buddies Program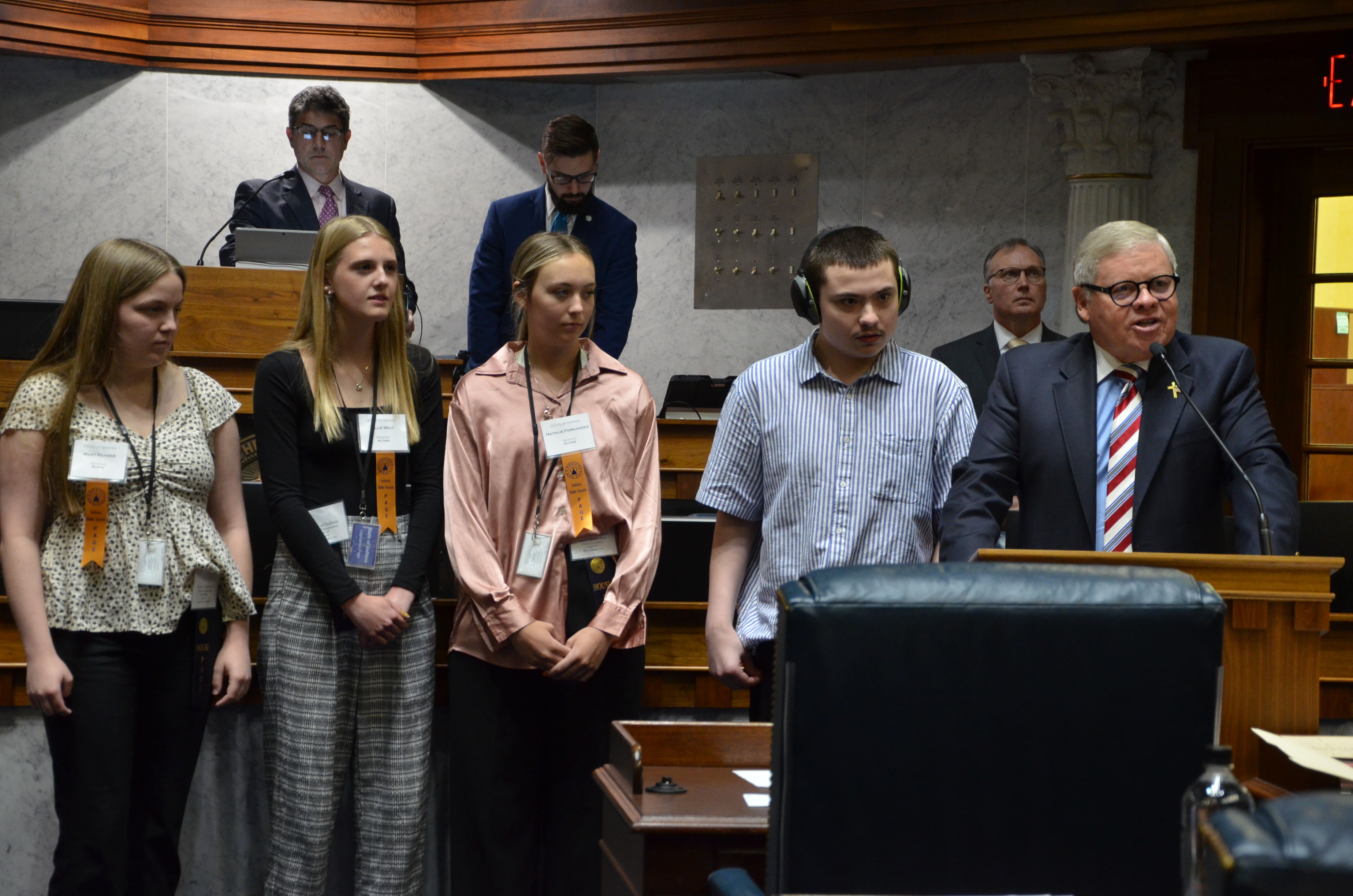 STATEHOUSE (April 12, 2023) – State Sen. Ron Alting (R-Lafayette) honored the Best Buddies Program at the Statehouse during the Senate session Tuesday, April 11.
More than 1,100 students with Intellectual and Developmental Disabilities (IDD) participate in the Best Buddies program. The program aims to make a difference in students' lives by giving them a chance to develop essential social skills, build confidence and form life-long friendships. It provides students with a support system that encourages and empowers them to see their potential.
"My favorite day of the session is when we recognize the Best Buddies program and the abilities of all students," Alting said. "With chapters in 102 Indiana schools, the organization seeks to help create a community that values inclusion and acceptance."
Alting received the Champion of Friendship Award on behalf of Best Buddies in Indiana in 2010.
To learn more about the Best Buddies Program and the programs, click here.
-30-
(Photo caption: State Sen. Ron Alting honors Best Buddies participants Mazy Reader, left, Ellie Wilt, Natalie Fernandez and Noah Withers on the Senate floor Tuesday.)
State Sen. Ron Alting (R-Lafayette) represents Senate District 22,
which includes Carroll County and portions of Tippecanoe County .
Click here to download a high-resolution photo.