FOR IMMEDIATE RELEASE
Contact: Kellyn Harrison, Press Secretary
Kellyn.Harrison@iga.in.gov
317-232-9498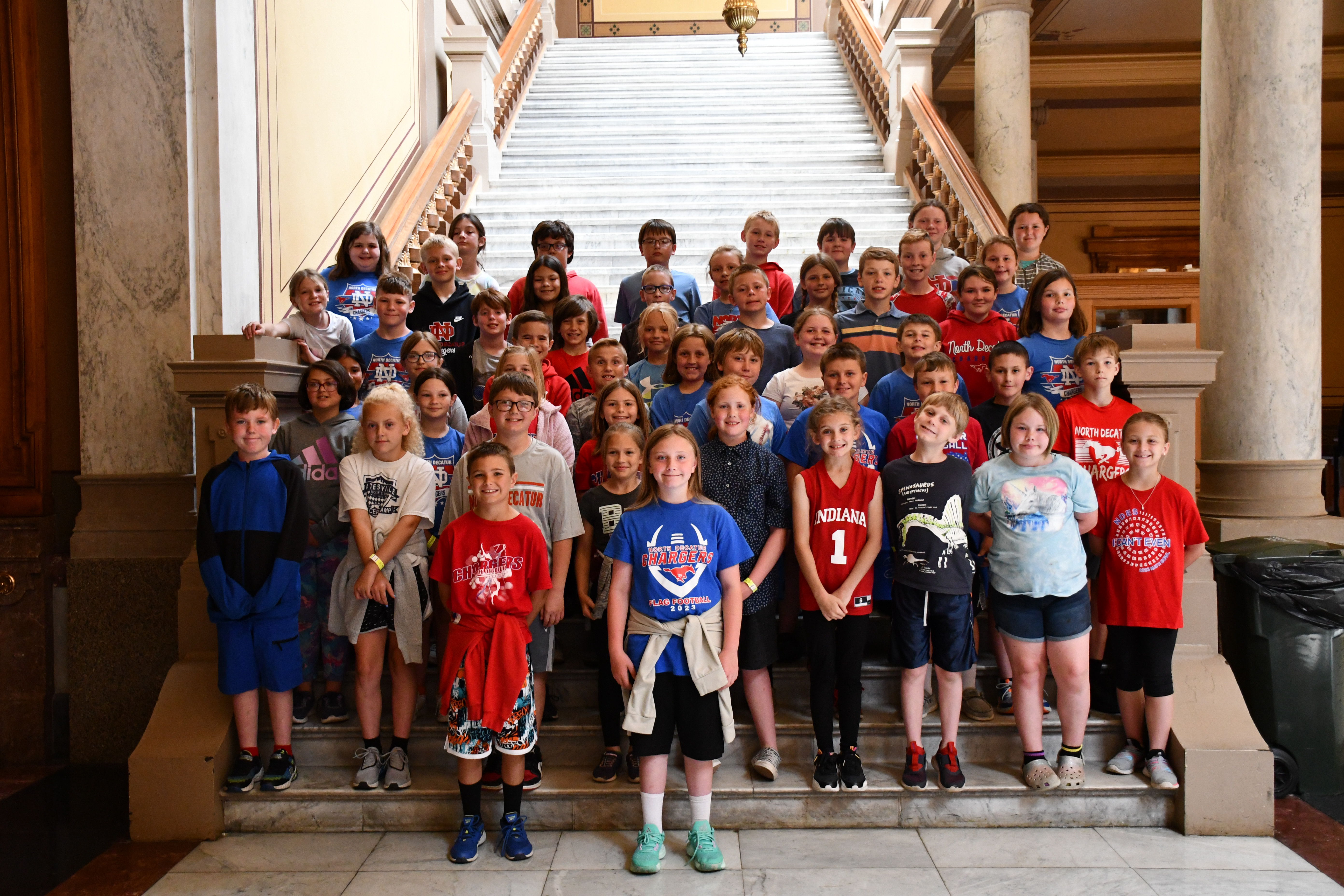 NORTH DECATUR ELEMENTARY STUDENTS VISIT THE STATEHOUSE: Students from North Decatur Elementary School in Decatur County visit the Statehouse Tuesday, May 23. The group stopped in the Senate Chamber to learn about State Sen. Jean Leising's (R-Oldenburg) role as state senator and the importance of civic engagement.
-30-
State Sen. Jean Leising (R-Oldenburg) represents Senate District 42, which includes
Decatur, Fayette, Ripley and Rush counties, and portions of Franklin, Jennings and Shelby counties.
Click here to download a high-resolution photo.