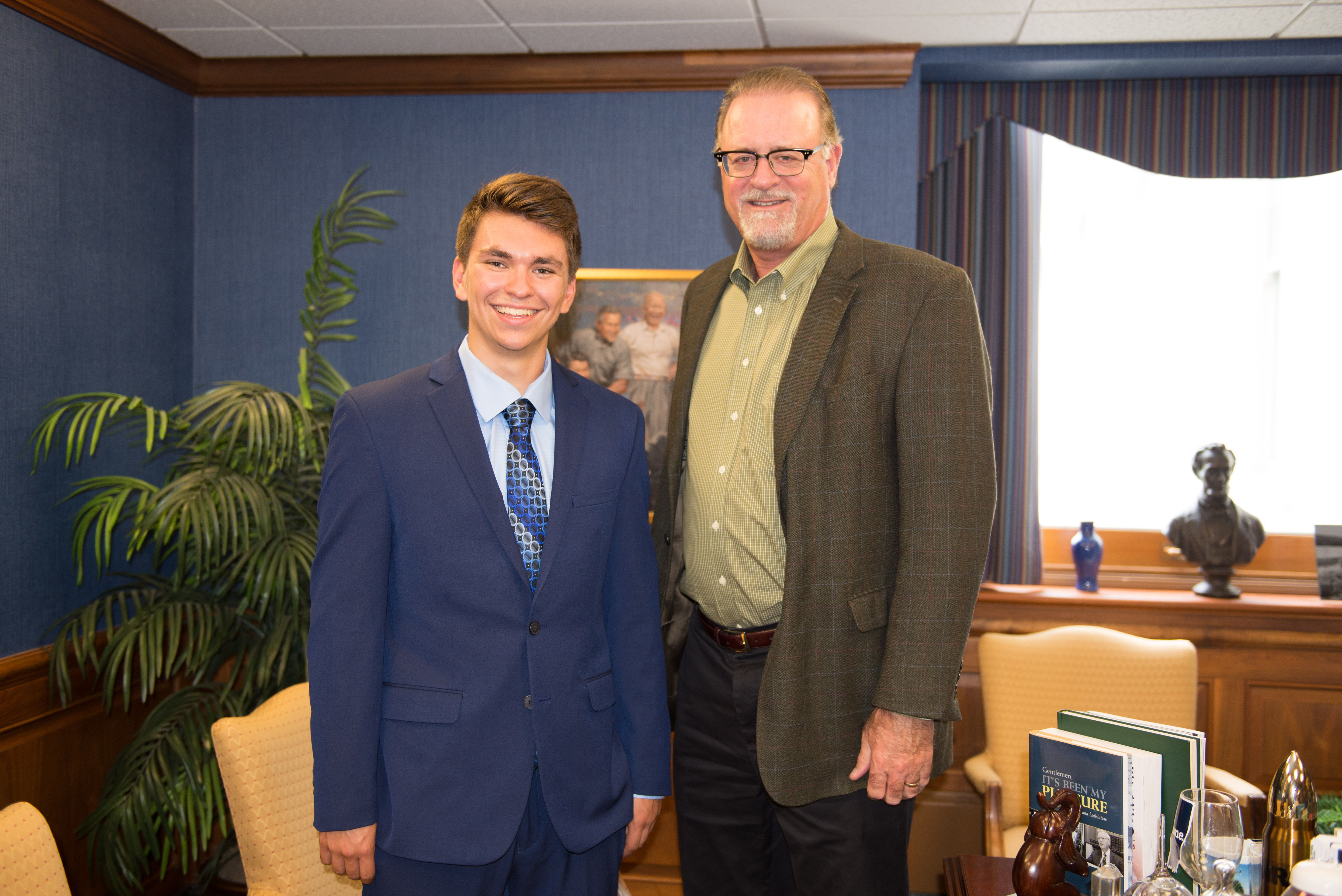 STATEHOUSE (Aug. 16, 2018) ― Senate President Pro Tem David Long (R-Fort Wayne) has appointed local student Nathan Mertz to the Indiana Legislative Youth Advisory Council (ILYAC).
The Indiana General Assembly passed House Enrolled Act 1162 in 2008 creating the ILYAC, which consists of as many as 22 Indiana youth from across the state. ILYAC is overseen by the Indiana Bar Foundation, and provides the Indiana General Assembly with information concerning issues important to youth in Indiana.
"The youth council provides young Hoosiers with the connections and tools they need to create greater opportunities and outcomes for their peers," Long said. "I am proud to appoint Nathan, as he is an excellent student and will be an asset to this group. I look forward to learning about his experiences as a council member and his ideas for improving our state."
Mertz, a resident of Indianapolis, is the son of Ken and Jennifer Mertz and a senior at Perry Meridian High School. In December 2017, he was chosen to attend the Senator Richard Lugar Symposium. He was also inducted into the National Honor Society in September 2017 and has served as a Senate Page for the Indiana Senate during five legislative sessions. Mertz's interests include public policy, the legislative process and law.
"I am very excited to serve on the ILYAC and I look forward to collaborating with my peers to aid in proposing legislation regarding youth in Indiana," Mertz said.
The ILYAC is required to meet three to six times annually. The next council meeting will occur Sept. 10.
-30-
For a high-resolution photo of President Pro Tem Long, click here.
Contact: Molly Swigart, Communications Director
molly.swigart@iga.in.gov
317-232-9521