FOR IMMEDIATE RELEASE
Contact: Kellyn Harrison, Press Secretary
Kellyn.Harrison@iga.in.gov
317-232-9498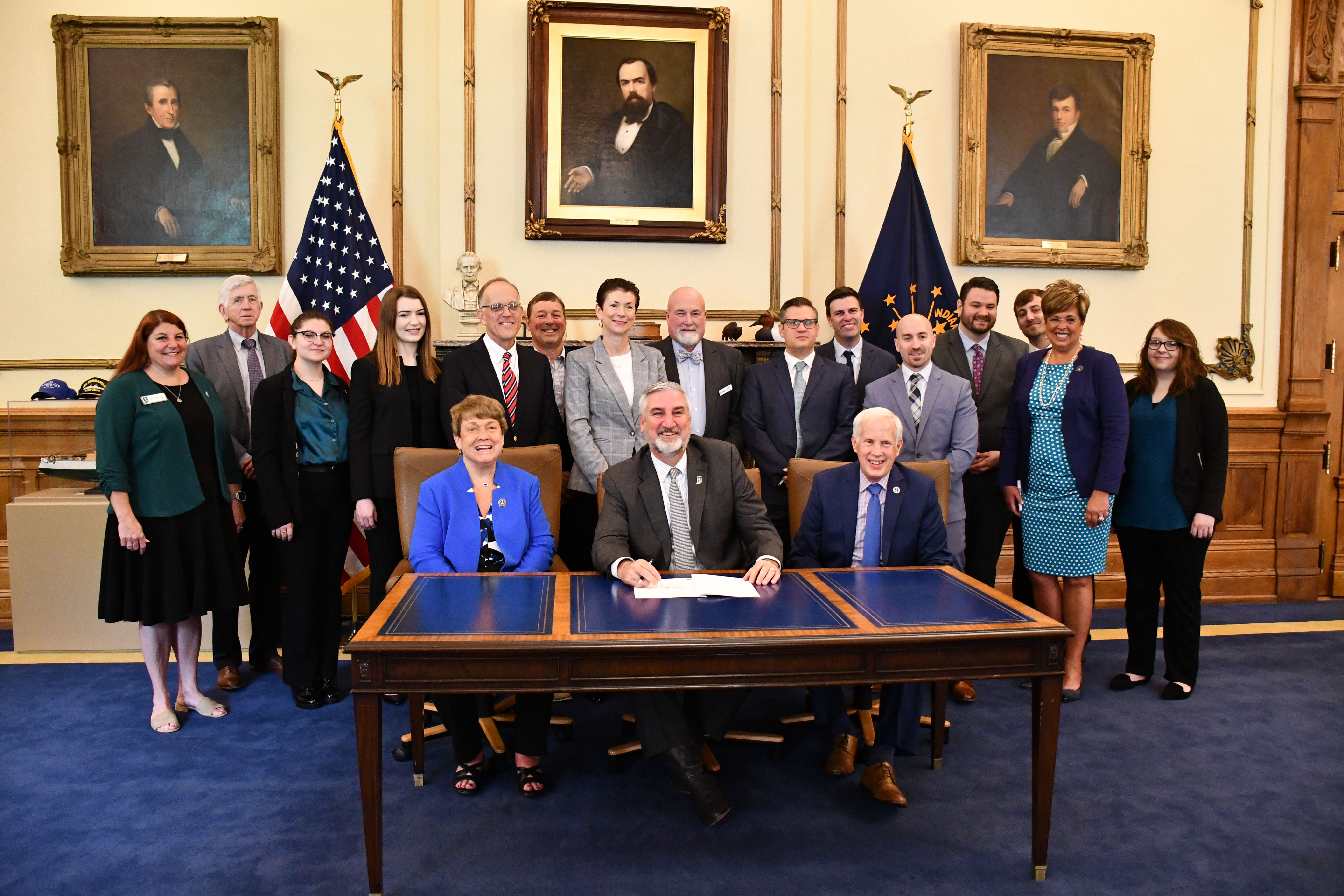 LEISING'S FAFSA BILL CEREMONIALLY SIGNED INTO LAW: State Sen. Jean Leising (R-Oldenburg, front left) joins Gov. Eric Holcomb as he ceremonially signs Senate Enrolled Act 167 into law at the Statehouse Wednesday, May 24. Effective on July 1, the law will require Indiana students, with exceptions, to file the Free Application for Federal Student Aid (FAFSA) during their senior year of high school.
"Last year, $69 million in financial aid was unclaimed by Indiana students because they did not file the FAFSA," Leising said. "I have been a strong advocate for this bill language for many years, so I am pleased to see it signed into law. It will be a large step in helping our students consider their post-secondary opportunities."
-30-
State Sen. Jean Leising (R-Oldenburg) represents Senate District 42, which includes Decatur, Fayette, Ripley and Rush counties, and portions of Franklin, Jennings and Shelby counties.
Click here to download a high-resolution photo.