FOR IMMEDIATE RELEASE
Contact: Kellyn Harrison, Press Secretary
Kellyn.Harrison@iga.in.gov
317-232-9498
Kurtis Karg, Press Secretary Intern
kurtis.karg@iga.in.gov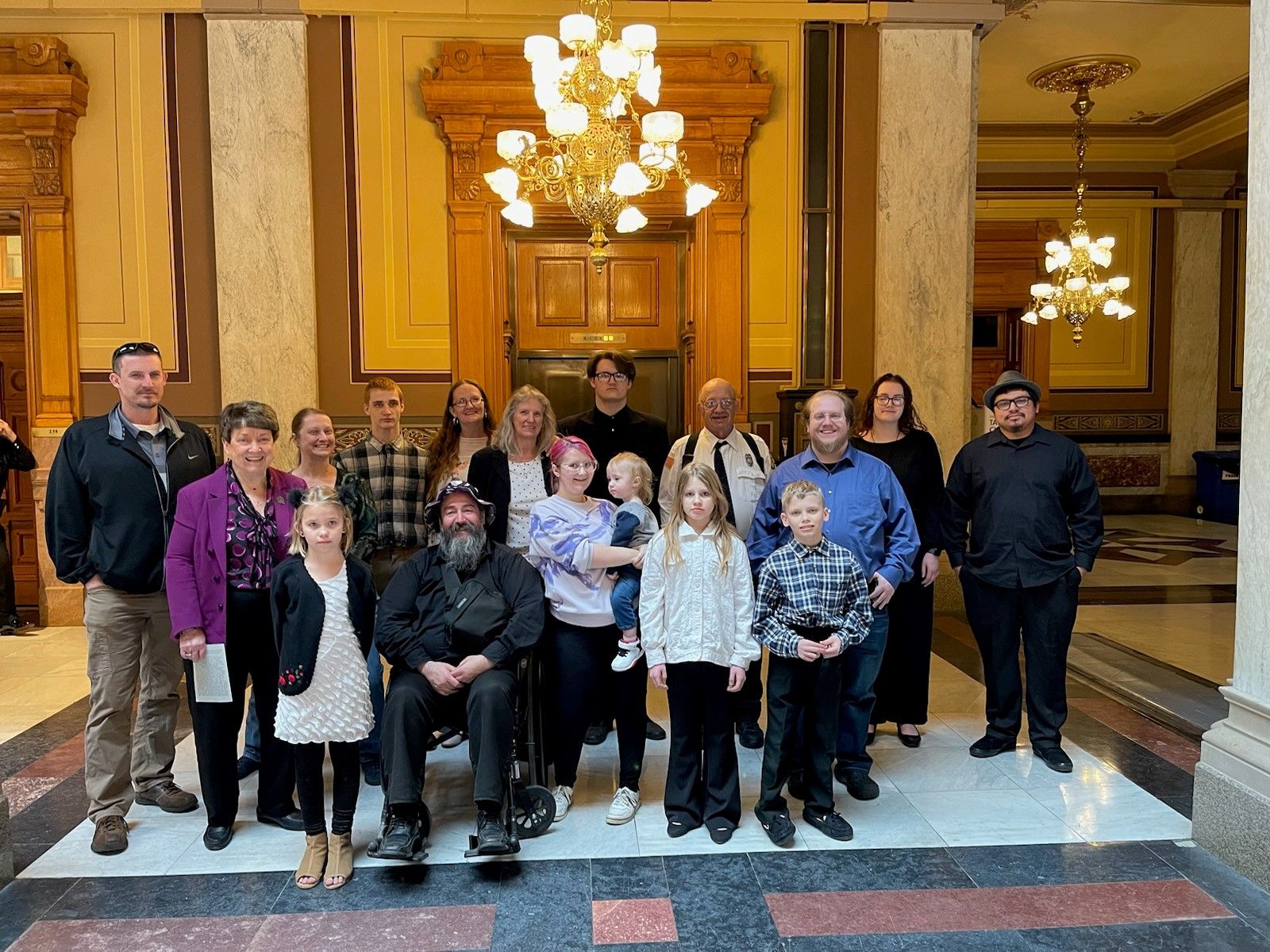 LEISING RECOGNIZES VOLUNTEER FIREFIGHTERS FOR 50 YEARS OF SERVICE: State Sen. Jean Leising (R-Oldenburg, second from left) welcomes the Sembach family to the Statehouse Monday, April 3, to honor Paul Sembach, from Fayette County, for his dedication to public safety. The Indiana Volunteer Firefighters Association recognized volunteer firefighters from across the state for 50 years of service to Indiana communities. Leising spoke at the event to thank all honorees for their service.
-30-
State Sen. Jean Leising (R-Oldenburg) represents Senate District 42, which includes
Decatur, Fayette, Ripley and Rush counties, and portions of Franklin, Jennings and Shelby counties.
Click here to download a high-resolution photo.