FOR IMMEDIATE RELEASE
Contact: Kellyn Harrison, Press Secretary
kellyn.harrison@iga.in.gov
317-232-9498
Leising: Local communities join
Hoosier Enduring Legacy Program
STATEHOUSE (Dec. 2, 2022) — Leaders of Franklin County and the City of Connersville were recognized for their membership in the Indiana Office of Community & Rural Affairs' (OCRA) Hoosier Enduring Legacy Program (HELP) at the Statehouse Dec. 1, said State Sen. Jean Leising (R-Oldenburg).
The municipalities join Wayne County in the third cohort of the program, which will begin operations at the start of 2023.
"I was pleased to join these leaders as they were recognized for their efforts to improve the wellness of our communities," Leising said. "I am excited to see them take advantage of this amazing program and look forward to seeing how our communities continue to flourish as a result."
The HELP is a 52-week program that creates a strategic investment plan focused on advancing e-connectivity, promoting community wellness and strengthening local economies.
The program supports communities by directly building community capacity, creating a peer network system between participating municipalities, developing an investment plan and providing access to reserve funding.
Funding from the HELP can be used for initiatives including responding to the public health emergency as a result of COVID-19, providing premium pay to essential workers and making necessary investments in water, sewer or broadband.
For more information, visit in.gov/ocra/HELP.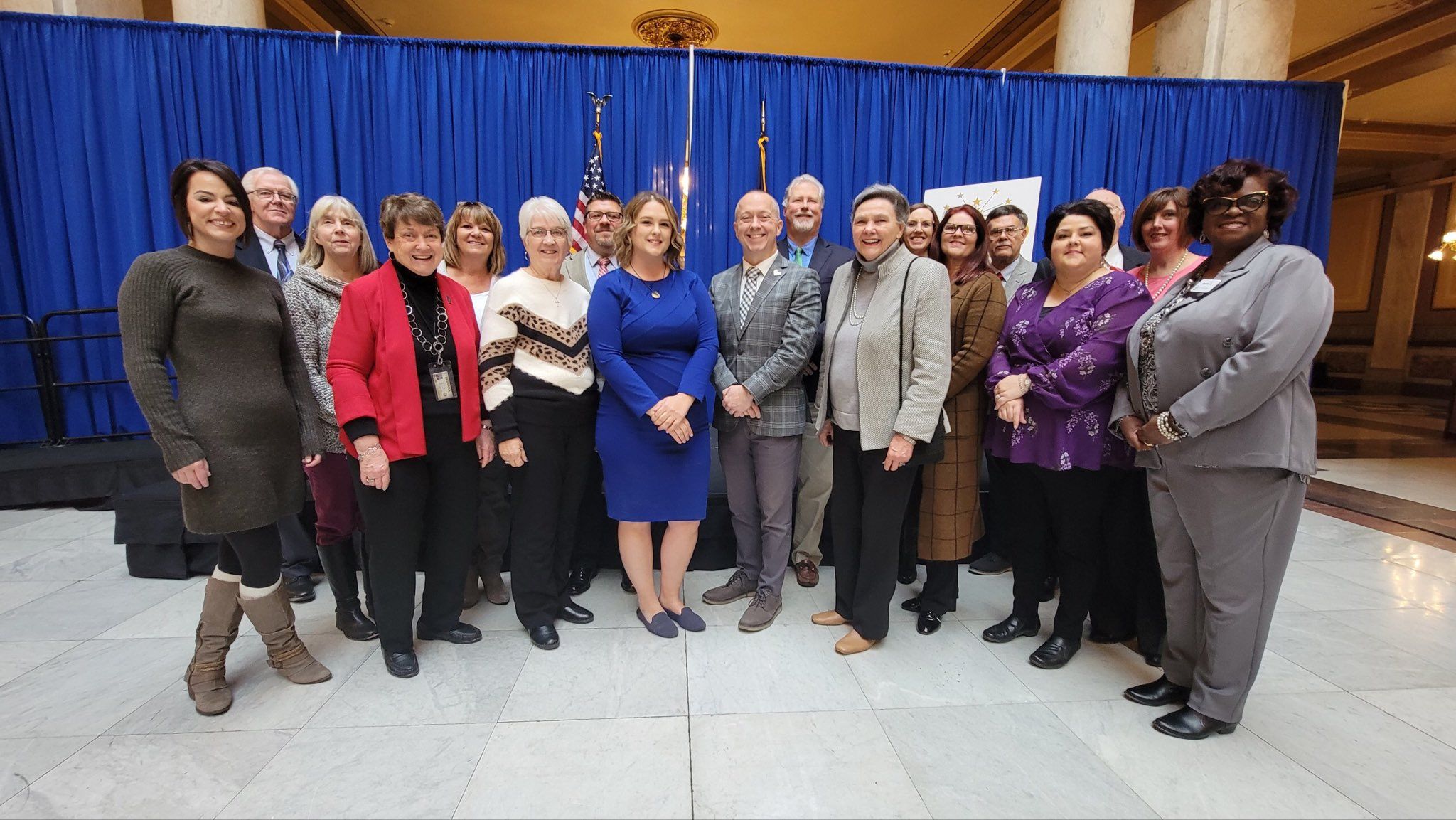 State Sen. Jean Leising (R-Oldenburg, fourth from left) poses with leaders from the City of Connersville and Franklin and Wayne counties at the Statehouse Dec. 1.
-30-
State Sen. Jean Leising (R-Oldenburg) represents Senate District 42, which includes
Decatur, Fayette, Ripley and Rush counties, and portions of Franklin, Jennings and Shelby counties.
Click here to download a high-resolution photo.