FOR IMMEDIATE RELEASE
Contact: Kellyn Harrison, Press Secretary
Kellyn.Harrison@iga.in.gov
317-232-9498
Leising files bills for 2023 legislative session
STATEHOUSE (Jan. 4, 2023) — State Sen. Jean Leising (R-Oldenburg) has filed several bills for the 2023 legislative session.
Her bills cover topics like requiring cursive writing education in the K-12 curriculum, providing easy-to-read school testing results, and creating grants for counties with populations under 35,000 to obtain emergency equipment.
"As always, many of my legislative priorities work to address local constituents' concerns," Leising said. "I have continuously heard how residents in rural areas do not receive timely emergency care because their communities don't have the resources to provide immediate attention. This is why I filed a bill that would create a grant for eligible counties to fund needed emergency equipment such as ambulances."
Leising also filed a bill that would require all Indiana students to file the Free Assessment for Federal Student Aid (FAFSA).
"Billions of dollars are not being awarded to students nationwide because they are not completing the FAFSA at the rate they should. In 2021, about $65.2 million was still left unclaimed by Indiana students because of the state's low filing rate," Leising said. "This is why I believe requiring the filing of the FAFSA will help residents across the state see post-secondary education as an attainable option and strengthen their professional careers as a result."
Bills must first be considered by assigned committees before moving to the full Senate. Committee hearings can be viewed online by visiting iga.in.gov. Legislative calendars, agendas, vote tallies and proposed legislation can also be found on this site.
The 2023 legislative session ceremonially began with Organization Day on Nov. 22. The Senate is scheduled to reconvene for session Jan. 9.
Leising encourages constituents to contact her with any questions or concerns on these or other topics at Senator.Leising@iga.in.gov or 317-232-9400.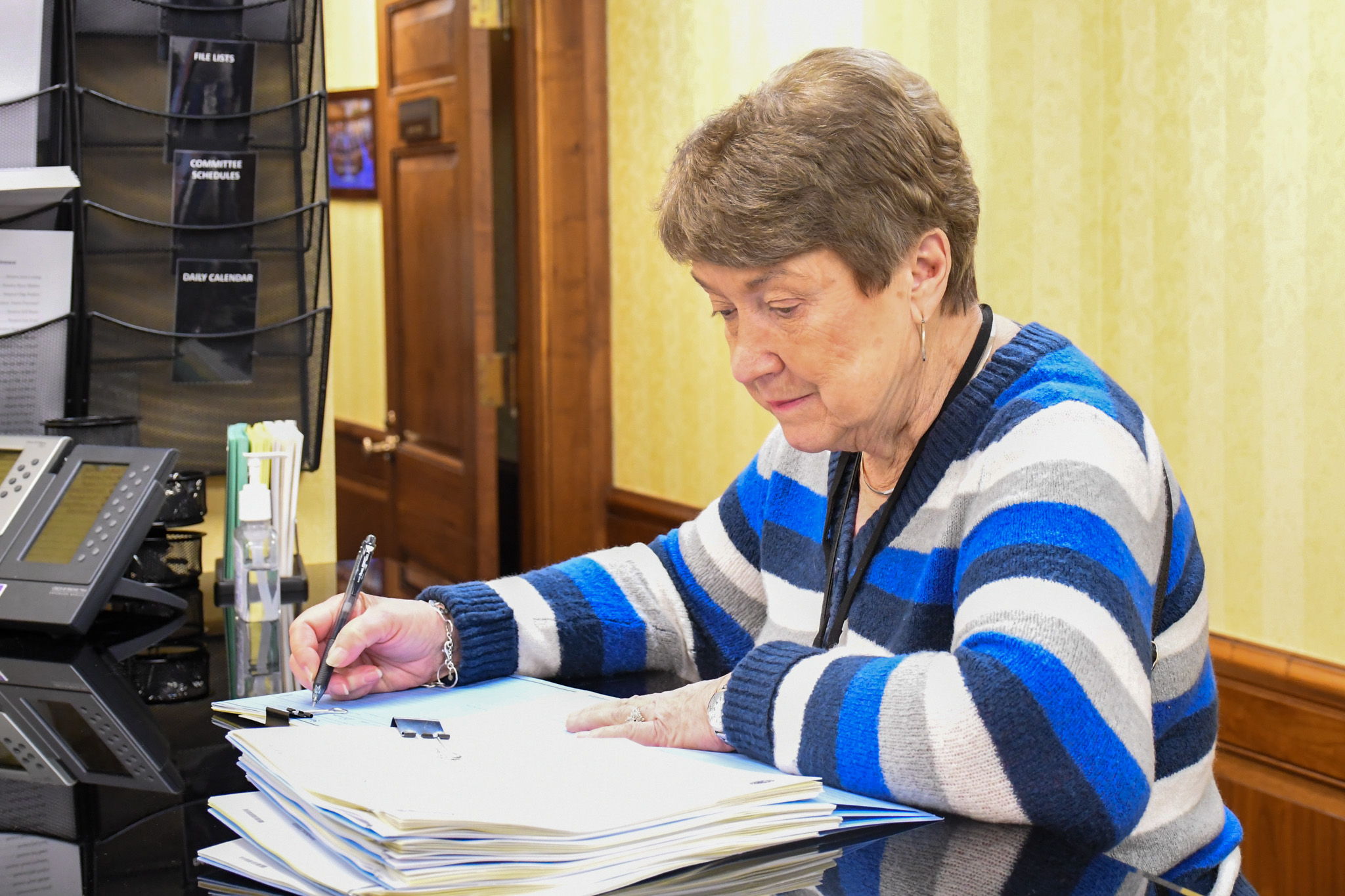 State Sen. Jean Leising (R-Oldenburg) files several bills for the 2023 legislative session at the Statehouse Friday, Dec. 30.
-30-
State Sen. Jean Leising (R-Oldenburg) represents Senate District 42, which includes
Decatur, Fayette, Ripley and Rush counties, and portions of Franklin, Jennings and Shelby counties.
Click here to download a high-resolution photo.