FOR IMMEDIATE RELEASE
Contact: Kellyn Harrison, Press Secretary
Kellyn.Harrison@iga.in.gov
317-232-9498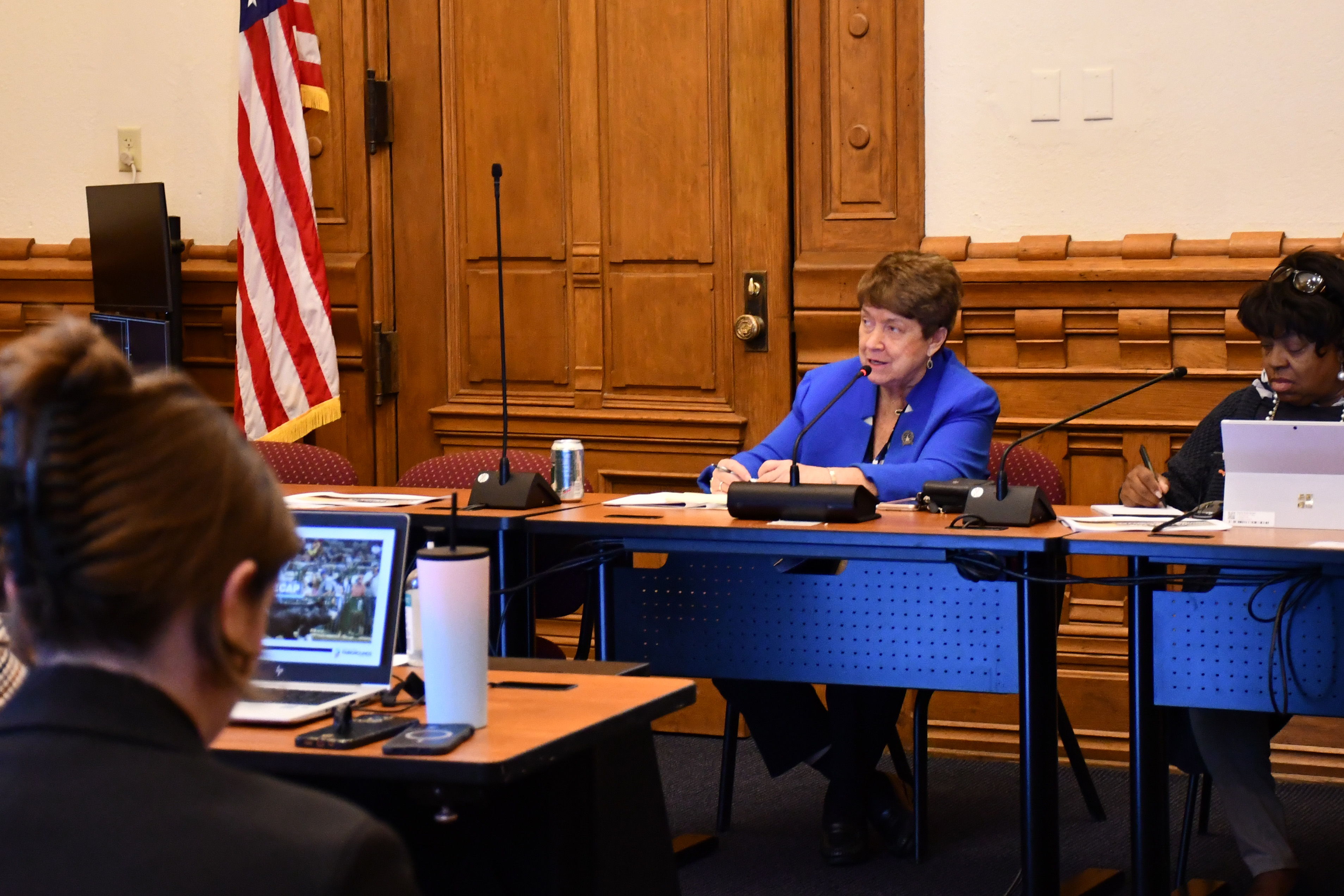 LEISING CHAIRS STATE FAIR ADVISORY COMMITTEE MEETING: State Sen. Jean Leising (R-Oldenburg) chairs the State Fair Advisory Committee meeting at the Statehouse, Thursday, Oct. 13. The committee heard from the public and leaders of the Indiana State Fair and Purdue Extension 4-H Youth Development on concerns regarding the fair's continued success. The advisory committee serves as non-voting members of the Indiana State Fair Commission to provide legislative insight in ensuring successful representation of the state and partnership with the agriculture community.
-30-
Click here for a high-resolution photo of Leising.