FOR IMMEDIATE RELEASE
Contact: Kellyn Harrison, Press Secretary
Kellyn.Harrison@iga.in.gov
317-232-9498
Kurtis Karg, Press Secretary Intern
Kurtis.Karg@iga.in.gov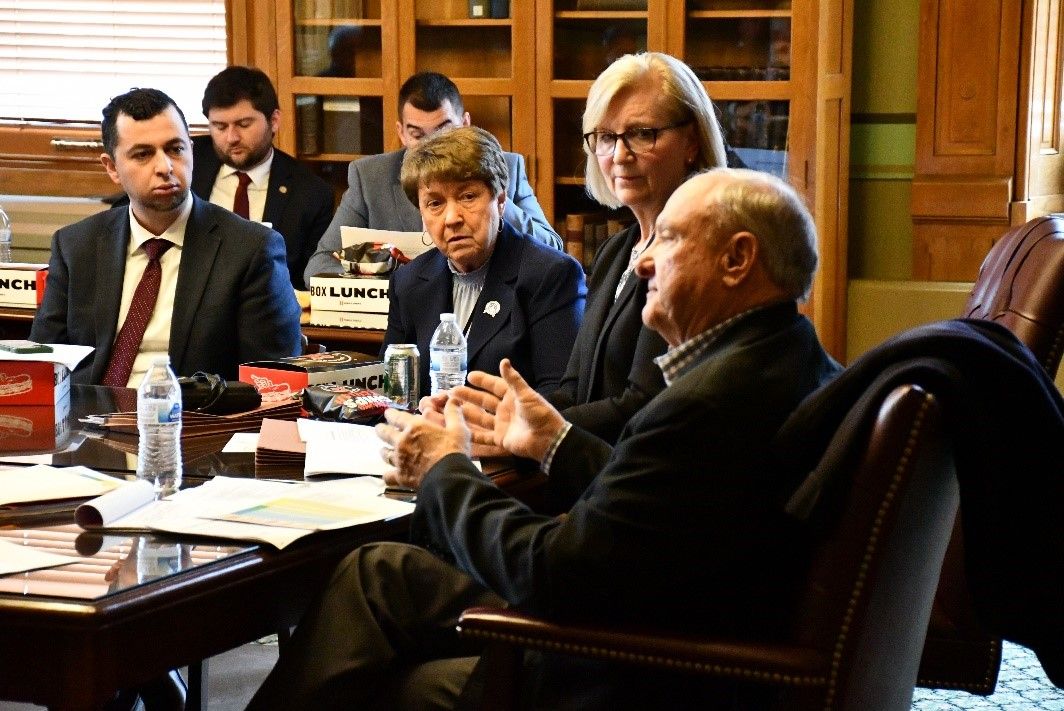 LEISING CHAIRS FIRST RURAL CAUCUS OF 2023: State Sen. Jean Leising (R-Oldenburg, center) chairs Rural Caucus at the Statehouse Wednesday, Jan. 25. The caucus spoke with Indiana State Health Commissioner Dr. Kris Box and former State Sen. Luke Kenley to discuss health care concerns in rural communities.
"Rural communities still face concerns including having reliable access to high-quality health care, which is why it is important for experts like Dr. Box and former State Sen. Kenley to inform legislators on how to best address these needs," Leising said. "As chair of the Senate Committee on Agriculture, I look forward to continuing the conversation on these matters over the course of the next year through more Rural Caucus meetings."
-30-
State Sen. Jean Leising (R-Oldenburg) represents Senate District 42, which includes Decatur, Fayette, Ripley and Rush counties, and portions of Franklin, Jennings and Shelby counties.
Click here to download a high-resolution photo.