FOR IMMEDIATE RELEASE
Contact: Kellyn Harrison, Press Secretary
kellyn.harrison@iga.in.gov
317-232-9498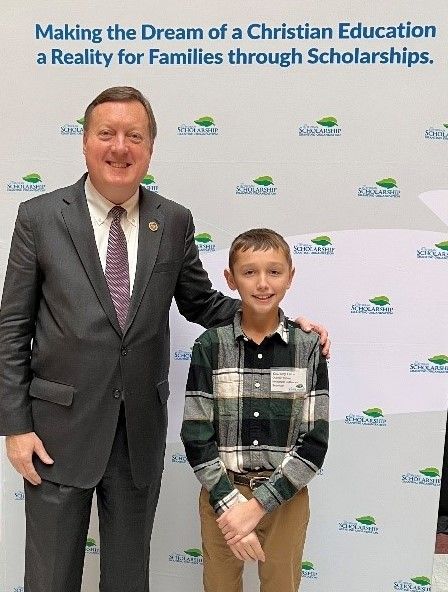 KOCH CONGRATULATES LUTHERAN SGO OF INDIANA AWARD WINNER: State Sen. Eric Koch (R-Bedford) congratulates Lutheran Scholarship Granting Organization of Indiana overall award winner, Zachary Lister, at the Statehouse Tuesday, Jan. 24. Lister is a sixth grader at Immanuel Lutheran School in Seymour. Students of various ages from across the state submitted projects to the "Why I Love My School" contest. To view the winning projects, visit www.LutheranSGO.org/share.
-30-
State Sen. Eric Koch (R-Bedford) represents Senate District 44,
which includes Brown, Jackson, Lawrence and Orange counties,
and portions of Monroe County.
Click here to download a high-resolution photo.