FOR IMMEDIATE RELEASE
Contact: Kellyn Harrison, Press Secretary
kellyn.harrison@iga.in.gov
317-232-9498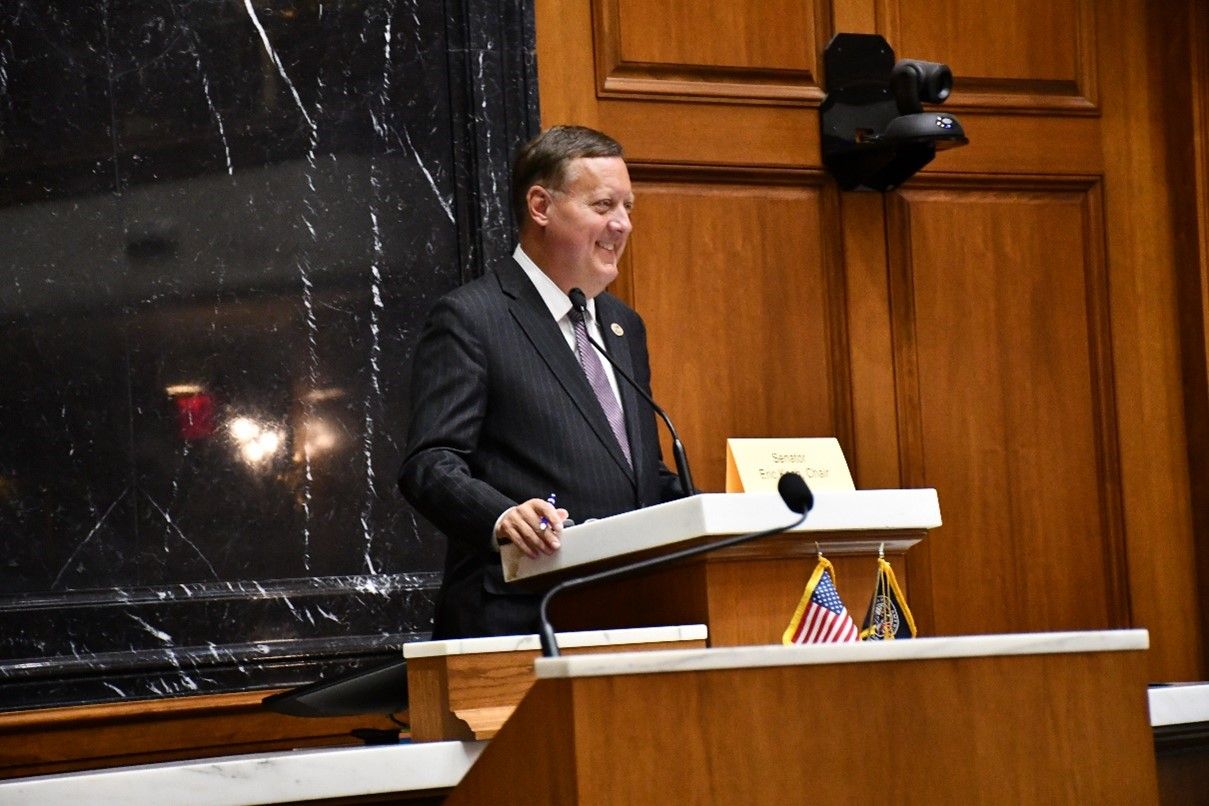 KOCH CHAIRS ENERGY, UTILITIES AND TELECOMMUNICATIONS STUDY COMMITTEE: State Sen. Eric Koch (R-Bedford) chairs the first Interim Study Committee on Energy, Utilities and Telecommunications meeting of 2023 at the Statehouse Thursday, Sept. 14, to prepare for the 2024 legislative session.
This year, the committee is studying broadband deployment, proposed power emissions rulemaking, energy reliability, small modular reactor feasibility and energy supply, demand and consumer price outlooks in the near- and long-term future.
For more information, click here.
-30-
State Sen. Eric Koch (R-Bedford) represents Senate District 44,
which includes Brown, Jackson, Lawrence and Orange counties,
and portions of Monroe County.
Click here to download a high-resolution photo.