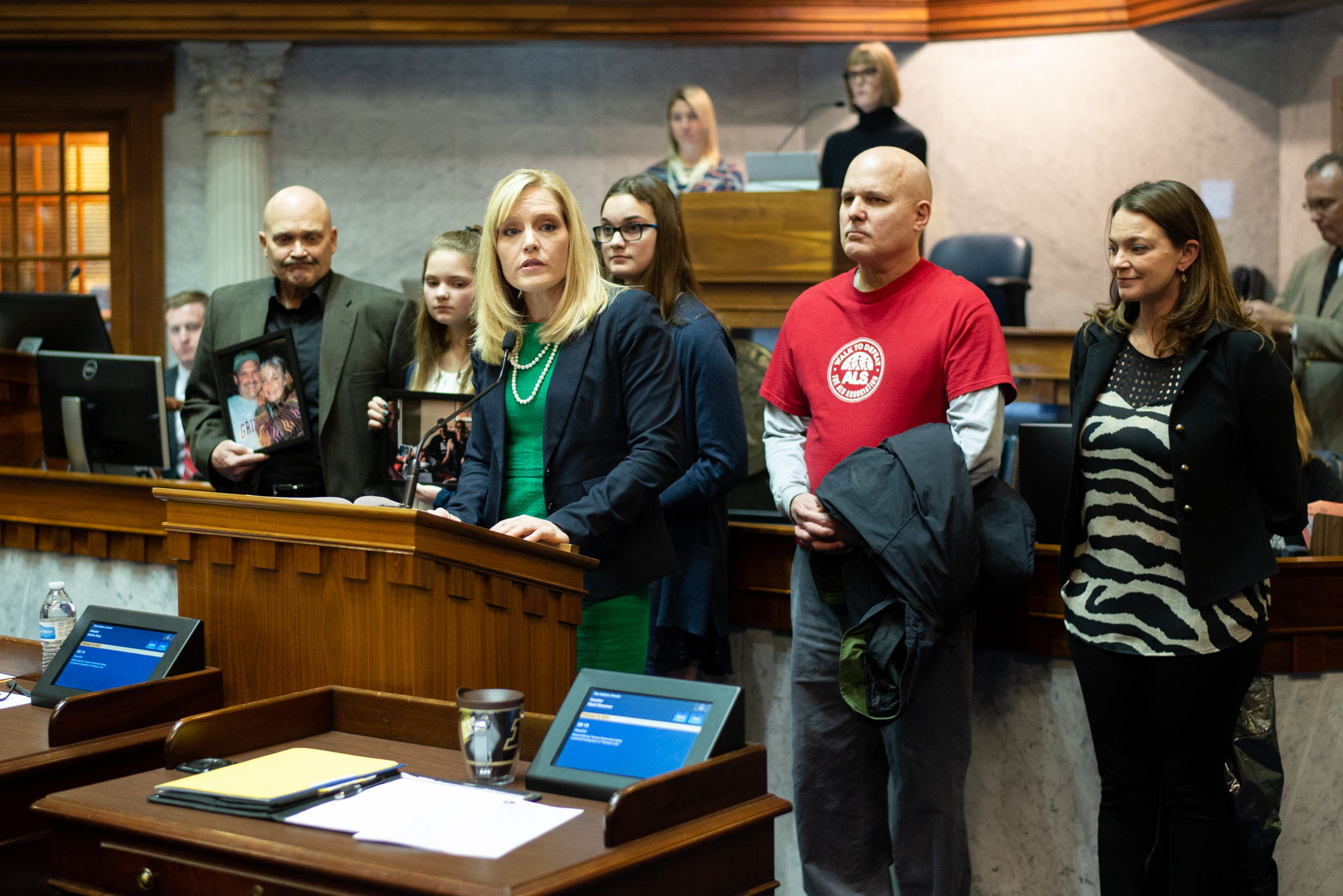 State Sen. Erin Houchin (R-Salem, podium) presents Senate Resolution 19 at the Statehouse Monday, February 10. SR 19 memorializes Tammy Kemp and urges the General Assembly to continue recognizing Senate Enrolled Act 392 from 2019 as Tammy's Law.
During the 2019 legislative session, Salem residents Jeff (far left) and Tammy Kemp advocated for the passage of SEA 392 after Tammy was unable to obtain supplemental Medicare insurance coverage following her amyotrophic lateral sclerosis (ALS) diagnosis. On May 5, 2019, shortly after the bill's passage out of the legislature, Tammy passed away.
Authored by Houchin, SB 392 requires insurers that make Medicare supplement policies available to Medicare-eligible individuals based on age to make at least one Medicare Plan A supplement policy available to Medicare-eligible individuals based on a qualifying disability.
-30-
Also pictured are Jeff and Tammy's daughters, Caroline (second from left) and Abigail (center), as well as Jeff's oldest daughter (far right) and his brother (second from right)