FOR IMMEDIATE RELEASE
Contact: Lance Gideon, Press Secretary
Lance.Gideon@iga.in.gov
317-234-9221
Avi Sarkar, Press Secretary Intern
Avi.sarkar@iga.in.gov
Faith Christian School graduate gains experience at Indiana Statehouse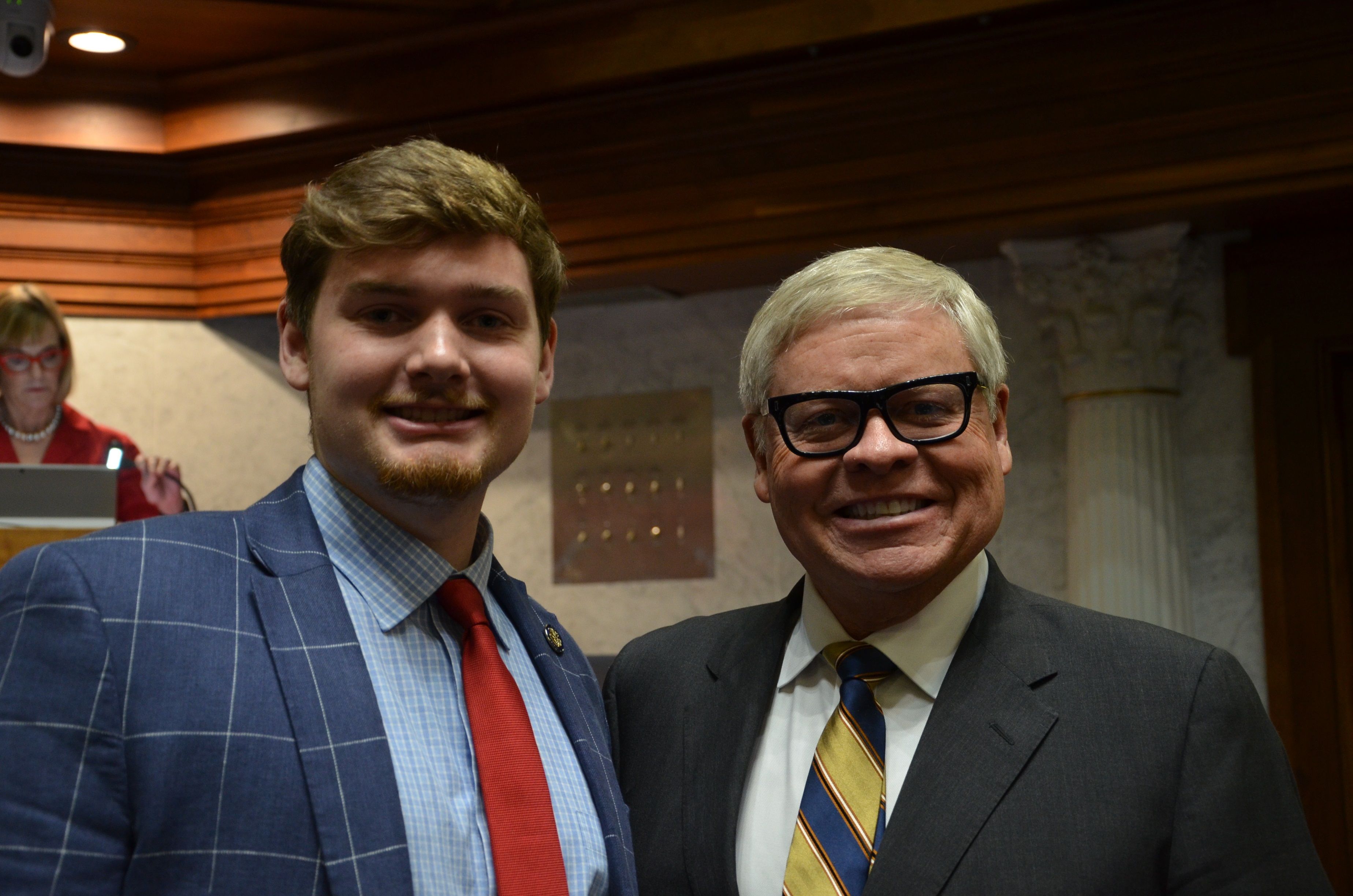 STATEHOUSE (Feb. 9, 2023) – Stephen Lambeth is serving as an intern for the Indiana Senate Majority Caucus during the 2023 legislative session, said State Sen. Ron Alting (R-Lafayette).
Lambeth, a resident of Lafayette, is the son of Jonathan and Nikki Lambeth. He is a graduate of Faith Christian School and is a senior at Ball State University studying business administration.
"I have worked with Stephen for the past few weeks, and he has been an excellent addition to the team," Alting said. " I am always glad when young people get involved in state government, especially those from District 22."
As a legislative intern, Lambeth tracks and analyzes bill data, provides constituent services, attends Senate committee hearings and meetings, and conducts legislative policy research.
Senate Majority interns work through the duration of the legislative session, which is scheduled to end in April.
-30-