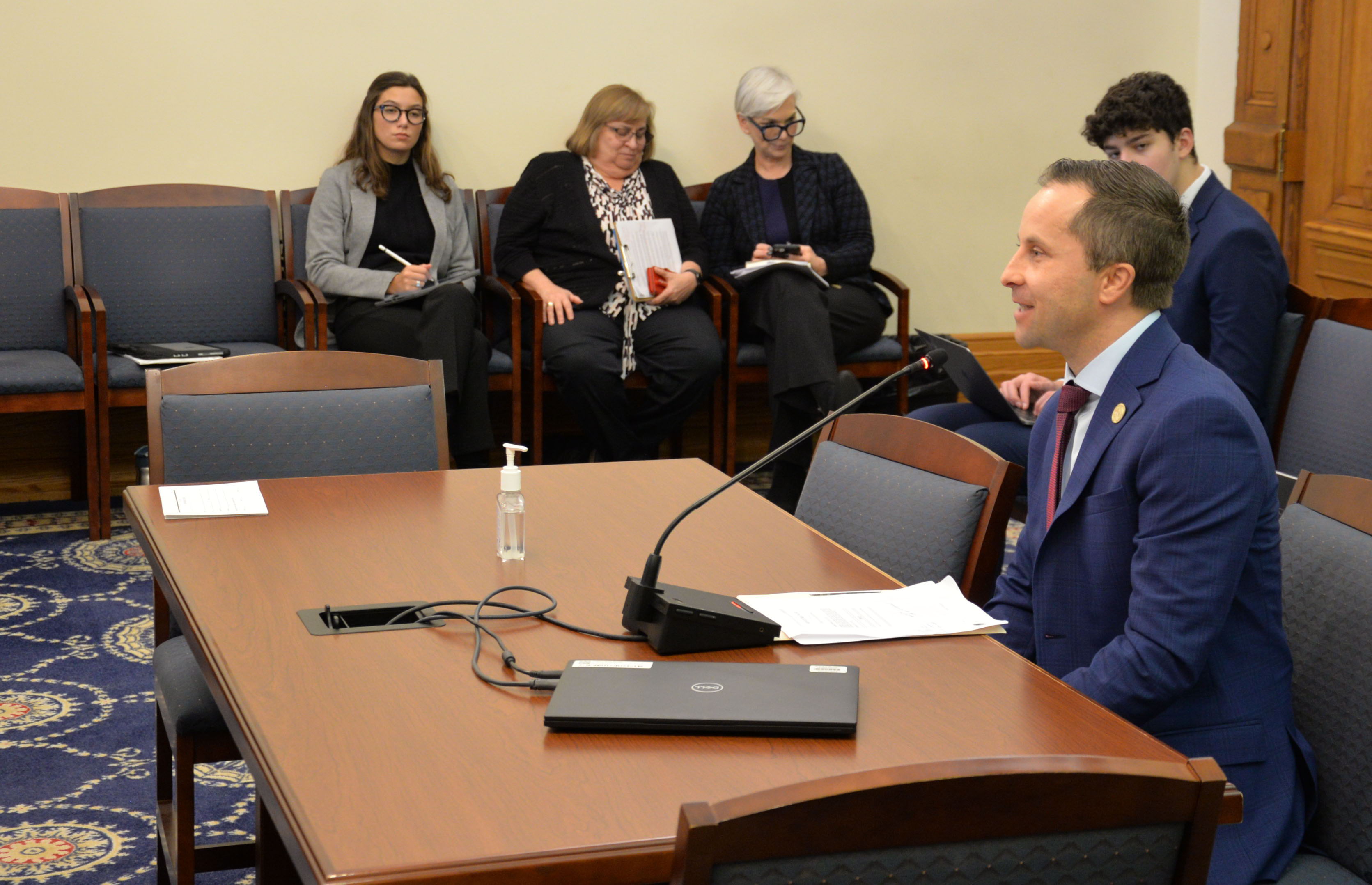 DEERY PRESENTS HIS FIRST BILL AS A STATE SENATOR: State Sen. Spencer Deery (R-West Lafayette) presents his first bill of the 2023 legislative session, Senate Bill 243, to the Senate Committee on Tax and Fiscal Policy Tuesday, Jan. 17. The bill would require the Indiana Department of Revenue to provide taxpayers who paid adjusted gross income taxes a receipt that would explain how the individual's taxes are used. "When our residents go to the grocery store, they get a receipt that shows what they purchased," Deery said. "But when they pay their income taxes and 'buy their government,' they often have no idea where those funds are spent. This bill attempts to address that in the name of transparency and taxpayer education."
-30-
State Sen. Spencer Deery (R-West Lafayette) represents Senate District 23,
which includes Fountain, Parke, Vermillion and Warren counties,
and portions of Montgomery and Tippecanoe counties.
Click here to download a high-resolution photo.