FOR IMMEDIATE RELEASE
Contact: Lance Gideon, Press Secretary
Lance.Gideon@iga.in.gov
317-234-9221
Deery: Bills to require taxpayer receipts, limit transcript ransom practices pass Senate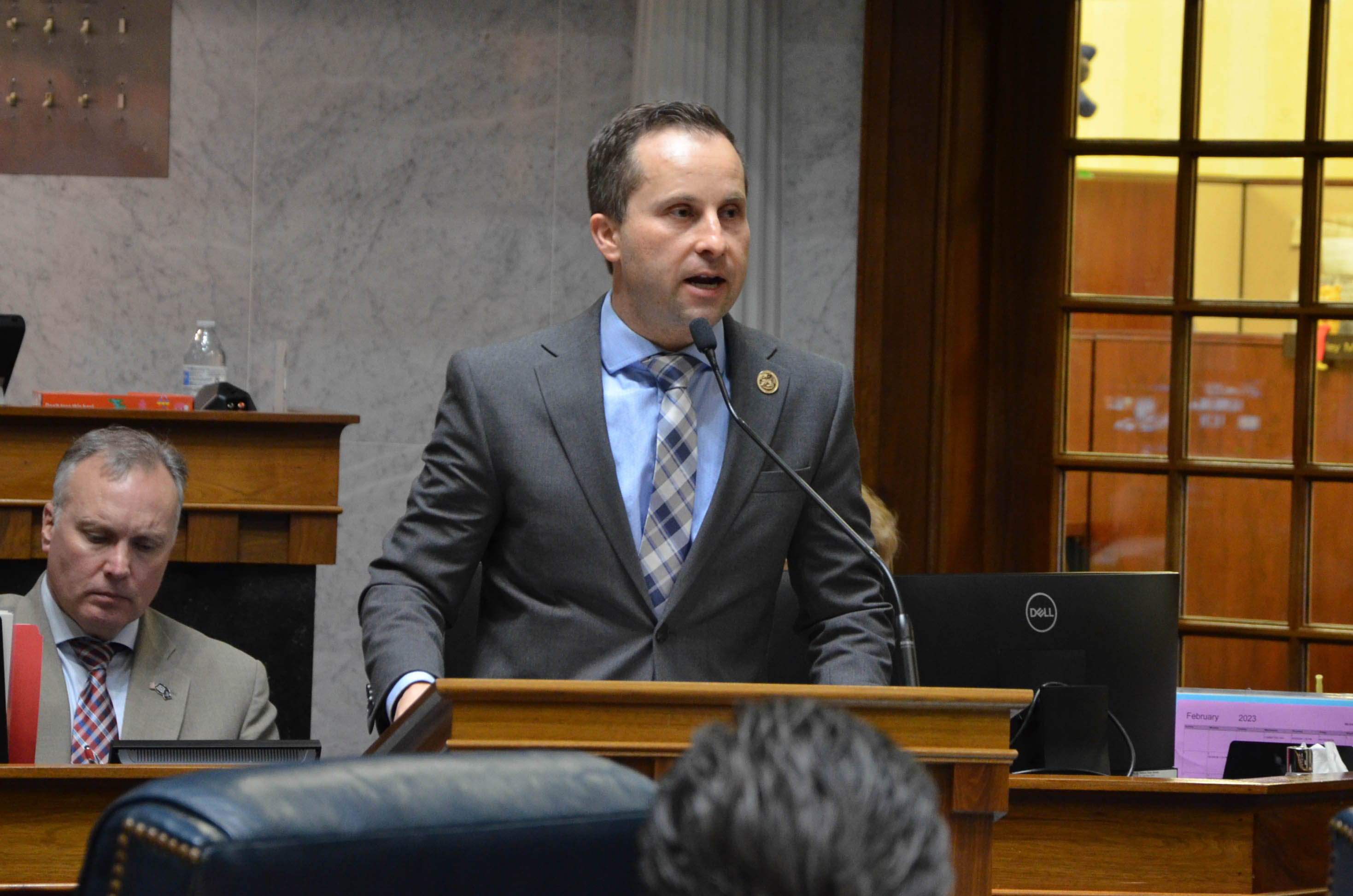 STATEHOUSE (Feb. 14, 2022) — Two bills authored by State Sen. Spencer Deery (R-West Lafayette) passed the Indiana Senate today. The bills are the first two authored by Deery to pass out of the Senate since he was sworn in as a member of the General Assembly.
Senate Bill 243, which would require the Indiana Department of Revenue to provide taxpayers who paid adjusted gross income taxes with a receipt that explains how their taxes are used, unanimously passed out of the Senate.
"When Hoosiers go to any retailer or shop online, they get a receipt that shows what was purchased," Deery said. "This bill will do the same for government services, offering an easy and transparent way for taxpayers to see how their money was spent."
Senate Bill 404 would prohibit public colleges and universities from withholding a transcript if a student paid at least $100 to $300 toward their debt within the last year, depending on how much the individual owes.
SB 404 passed out of the Senate by a vote of 47-2.
"This bill was designed to allow current and former students at public colleges in Indiana to continue to make progress toward their academic goals," Deery said. "It would allow students who have made a good faith effort to pay down their debts to return to another institution and complete their education."
Both bills now move to the Indiana House of Representatives for further consideration.
Legislative calendars, agendas, vote tallies, livestreams and proposed legislation can be viewed online by visiting iga.in.gov.
-30-
State Sen. Spencer Deery (R-West Lafayette) represents Senate District 23,
which includes Fountain, Parke, Vermillion and Warren counties,
and portions of Montgomery and Tippecanoe counties.
Click here to download a high-resolution photo.