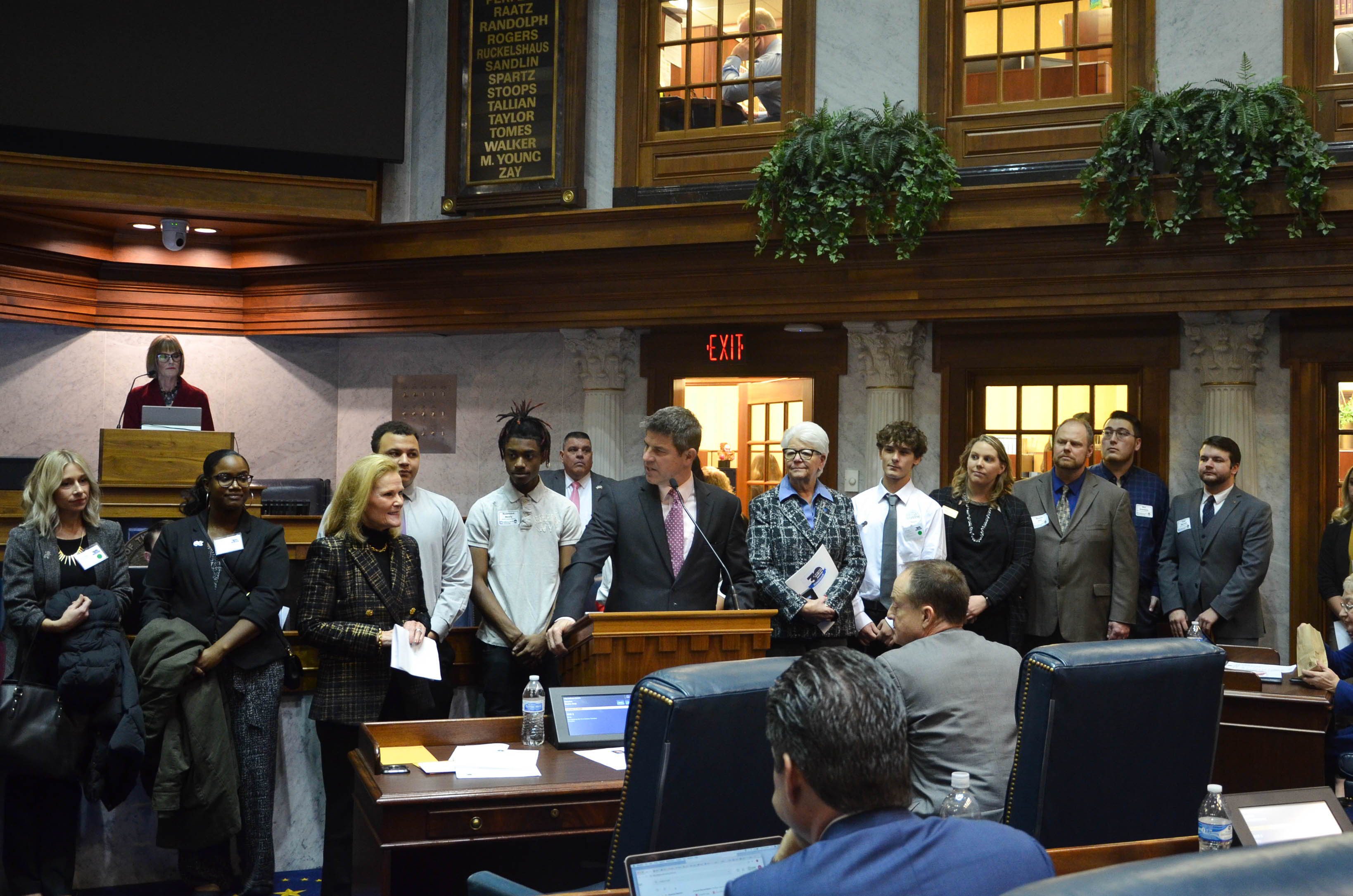 STATEHOUSE (Feb. 12, 2020) – Tuesday, Feb. 11, Senate President Pro Tem Rodric Bray (R-Martinsville) welcomed Commissioner for Higher Education Teresa Lubbers and participants, graduates and representatives of the 21st Century Scholars Program to the Senate to present them with Senate Concurrent Resolution 5, which recognizes the 30th anniversary of the Program's founding.

The 21st Century Scholars Program was created to help economically disadvantaged students attain higher education and offers income-eligible Hoosiers up to four years of paid tuition at a participating Indiana college or university. Students are accepted into the Program in seventh and eighth grade and are provided support throughout high school in order to help them prepare for college.
"The 21st Century Scholars Program has truly done remarkable work by helping these students achieve brighter futures for themselves," Bray said. "This nationally recognized program isn't just changing lives, it is changing generations. The students, representatives and graduates of the program who were with us serve as an inspiration for all of us, and I was so proud to honor them before the Senate."
Bray added that 85% of 21st Century Scholars enroll in college – compared to 63% of the total high school population – and that they enroll in college at more than twice the level of their low-income peers.
According to the Indiana Commission for Higher Education, over 36,000 students have earned a college degree with a 21st Century Scholarship since the program's inception, with nearly 100,000 students enrolled in the program today.
-30-