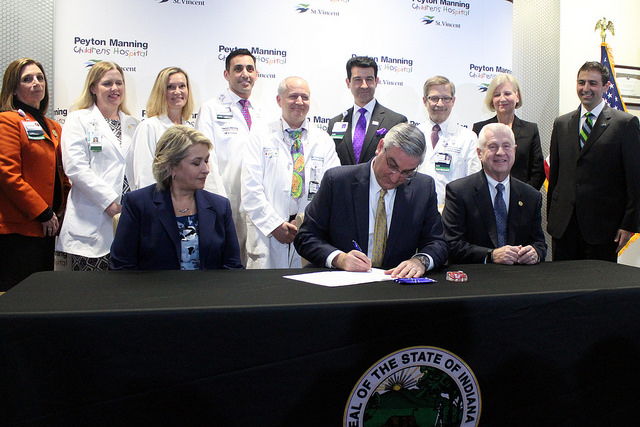 STATEHOUSE (March 8, 2018) — Senate Enrolled Act 360, authored by State Sen. Ed Charbonneau (R-Valparaiso), was signed into law today by Gov. Eric Holcomb.
SEA 360 requires the Indiana State Department of Health to certify levels of care for mothers and babies. This bill will improve the infant mortality rate by ensuring that hospitals and birthing centers are equipped with the proper equipment to facilitate a healthy birth.
"I am proud of this new law and thankful to my fellow legislators for advancing it this session," Charbonneau said. "This is an important step to help reduce Indiana's infant mortality rate by ensuring pregnant women are able to deliver their babies at a facility that is equipped to meet their needs."
SEA 360 passed both the House of Representatives and the Senate unanimously.
-30-