FOR IMMEDIATE RELEASE
Contact: Lance Gideon, Press Secretary
Lance.Gideon@iga.in.gov
317-234-9921
Alting: Former Purdue University President testifies in favor of Senate Bill 1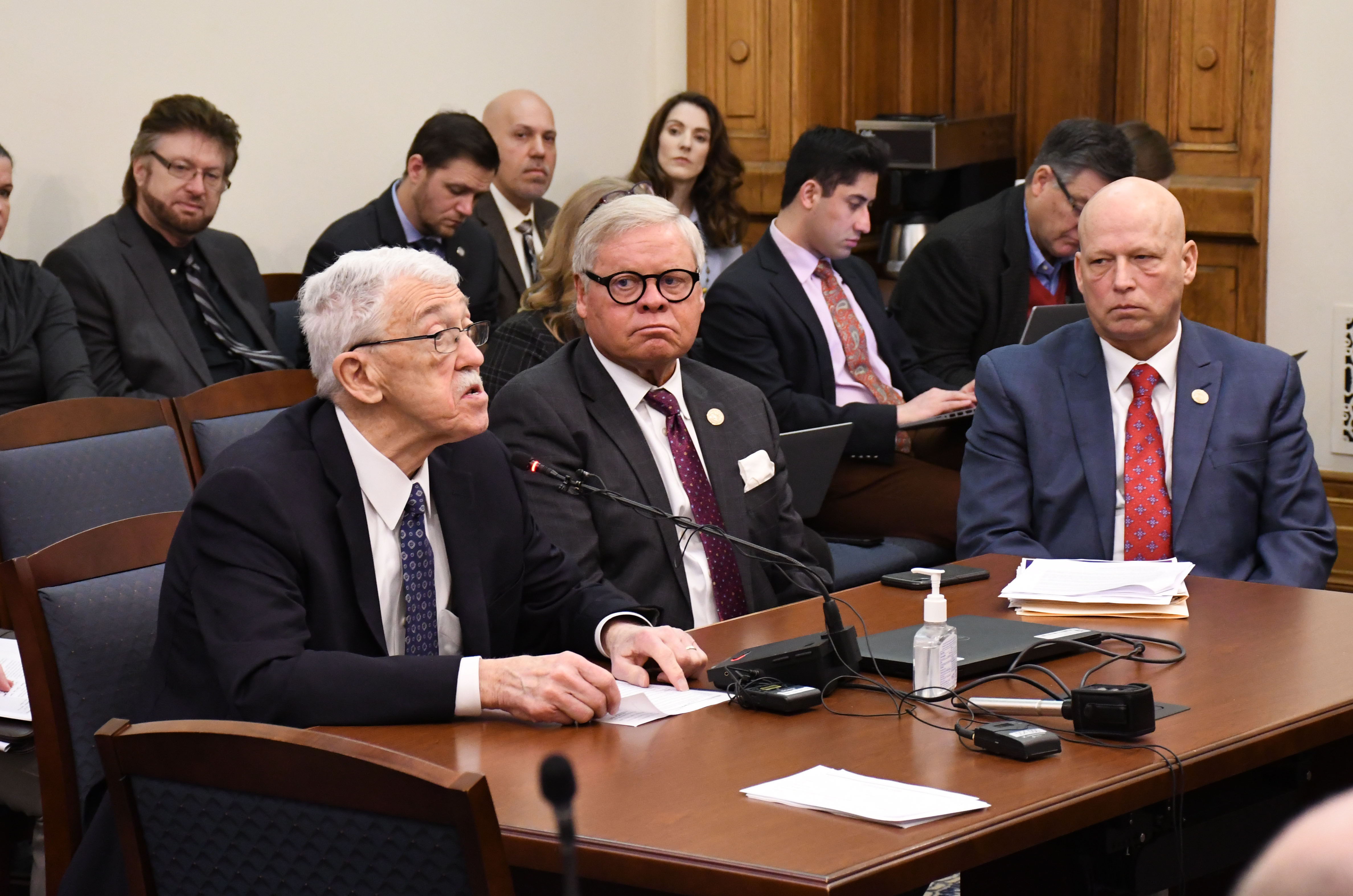 STATEHOUSE (Jan. 26, 2023) — A bill authored by State Sen. Ron Alting (R-Lafayette) that would build a better system for mental health services in Indiana was heard by the Senate Committee on Appropriations today.
Senate Bill 1 would provide $30 million for community health centers to create more behavioral health clinics throughout Indiana.
Today, former Purdue University President Martin Jischke testified in favor of the bill during the committee hearing.
Jischke currently serves as a member of the board of directors for Valley Oaks Health, a community mental health center that serves the Lafayette area.
"I invited President Jischke to testify because I have always found him to be a leading mental health advocate throughout my time in the Indiana Senate," Alting said. "As a representative of Valley Oaks, his testimony gives unique insights to the committee."
Alting has represented portions of Tippecanoe County, where Purdue is located, since 1998.
Jischke told the committee that he estimates Valley Oaks serves roughly 35% of the adults with mental health problems in its service area.
"We estimate we are short 100 full time-equivalent staff members," Jischke said. "Our capacity to treat patients is not only diminished by this shortage of staff, we also lose capacity because when we lose somebody we've got to then start a search looking for people. And then once we hire somebody, we have got to take several months to train them in the work that they do at Valley Oaks."
The bill would also build on the 9-8-8 National Suicide and Crisis Line, which went live last year, by making sure a caller has someone to contact, someone to respond and a safe place for help when citizens dial the number.
"I have always prided myself on providing compassionate leadership for my constituents," Alting said. "This bill will assist Hoosiers in crisis and I believe President Jischke's testimony will help get the bill to the finish line."
SB 1 was held today for further discussion on the legislation and is expected to be heard again next week.
Legislative calendars, agendas, vote tallies, live streams and proposed legislation can be viewed online by visiting iga.in.gov.
-30-
Carroll County and portions of Tippecanoe County.
Click
here
to download a high-resolution photo.