FOR IMMEDIATE RELEASE
Contact: Lance Gideon, Press Secretary
Lance.Gideon@iga.in.gov
317-234-9921
Alting discusses Senate Republican priorities during stop in Carroll County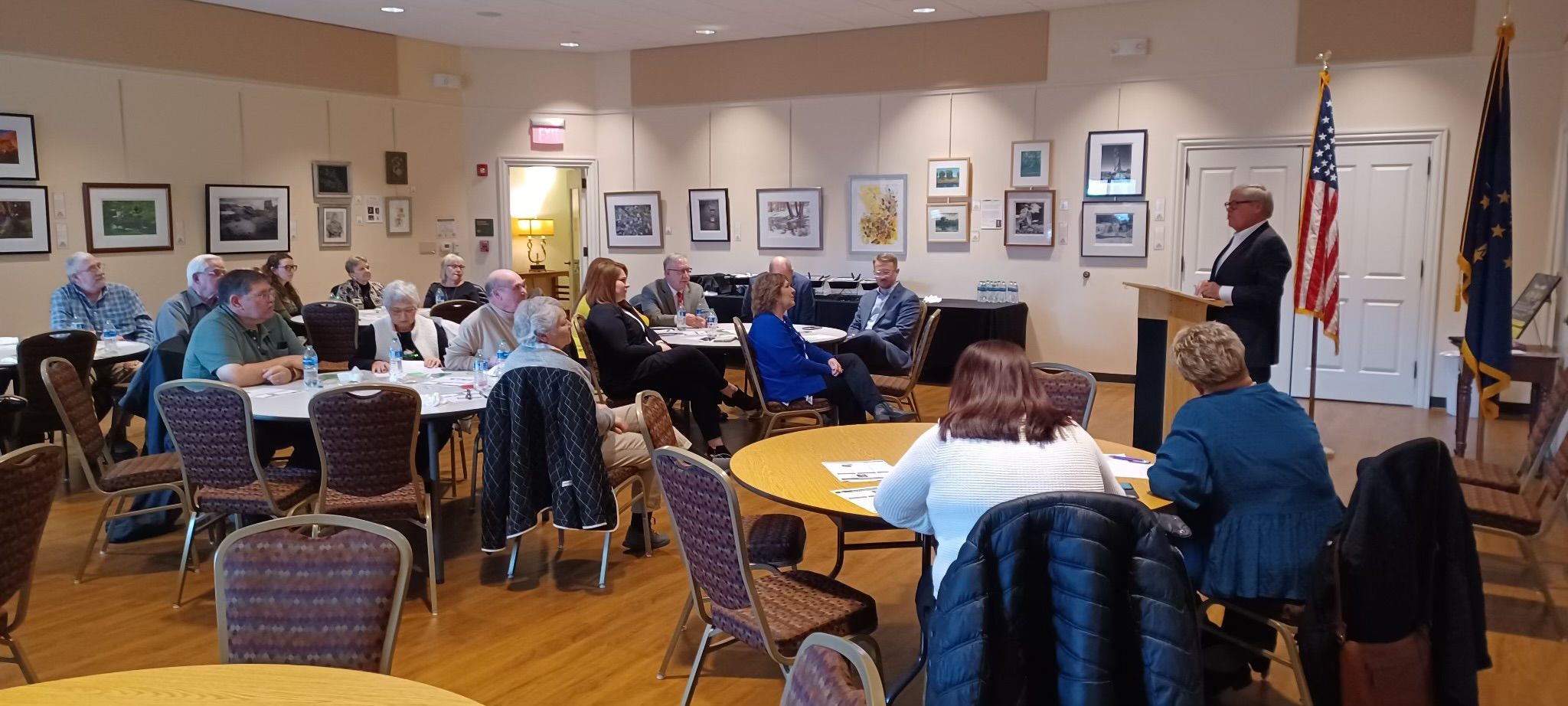 STATEHOUSE (Feb. 15, 2023) — State Sen. Ron Alting (R-Lafayette) met with constituents in Carroll County Friday, Feb. 10, during a legislative luncheon hosted by the Carroll County Chamber of Commerce.
During the event, Alting and attendees discussed various topics impacting residents of Carroll County, including mental health, economic development and education funding.
Alting specifically talked about Senate Bill 1, a Senate Republican Caucus priority bill that was unanimously passed out of the chamber Monday, Feb. 13.
SB 1 would provide continued funding to build out a structure of certified behavioral health clinics in Indiana and expand the 9-8-8 National Suicide and Crisis Line in the state.
Alting and the attendees also discussed how best to grow Carroll County's local economy and attract more businesses and residents to the area.
"I am always happy to meet with constituents, listen to their concerns and answer questions they may have," Alting said. "We had a wonderful discussion and I'd like to thank the Carroll County Chamber of Commerce for inviting me to the event. Town halls like this luncheon are a great way for local residents to communicate with those who represent them at the Statehouse."
As the 2023 session progresses, Alting encourages residents of Senate District 22 to contact him with any questions or comments they may have at Senator.Alting@iga.in.gov or 800-382-9467.
-30-
State Sen. Ron Alting (R-Lafayette) represents Senate District 22, which includes
Carroll County and portions of Tippecanoe County.
Click here to download a high-resolution photo.