FOR IMMEDIATE RELEASE
Contact: Lance Gideon, Press Secretary
Lance.Gideon@iga.in.gov
317-234-9921
Alting: Bill to improve mental health care system in Indiana passes Senate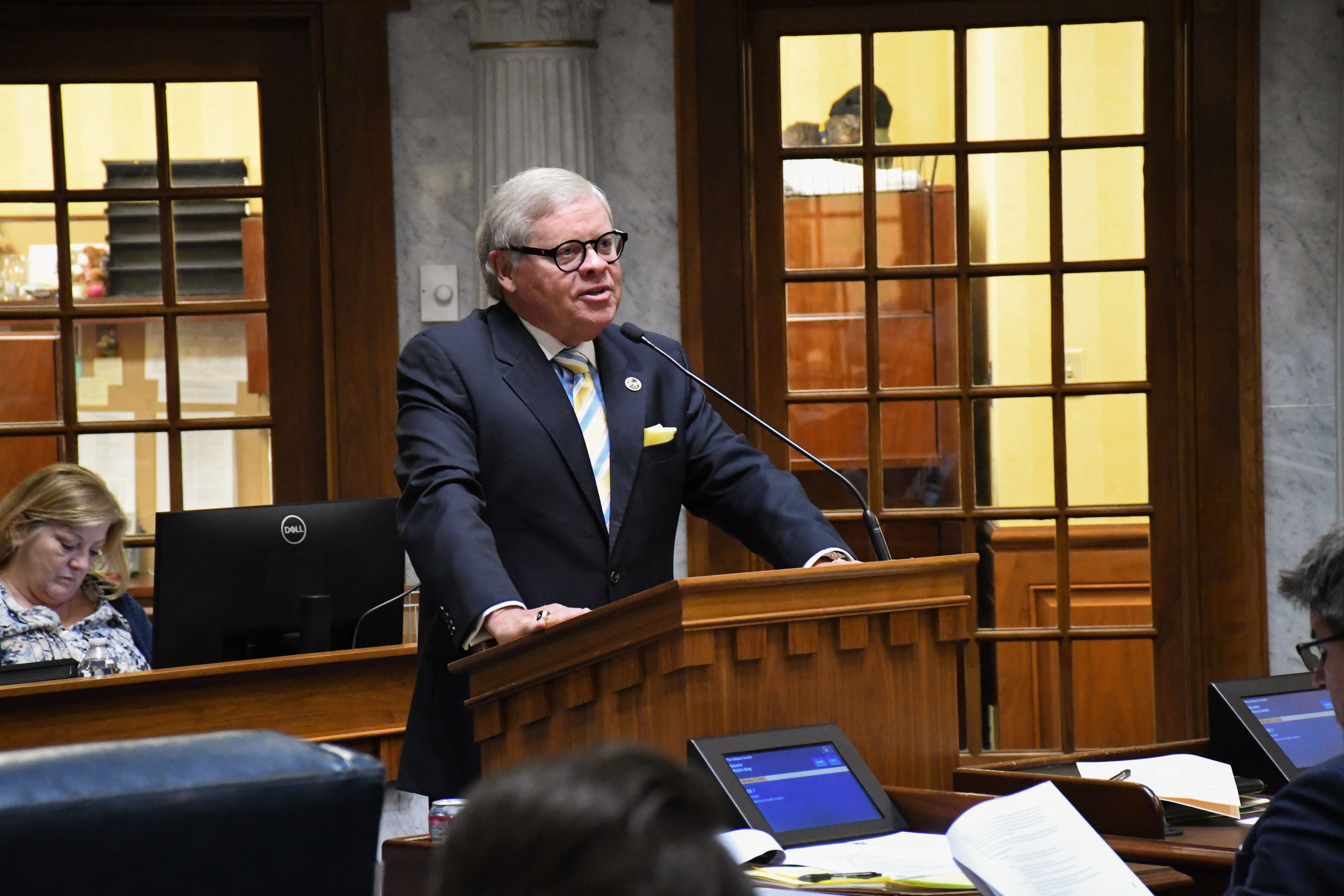 STATEHOUSE (Feb. 13, 2023) — A Senate Republican Caucus priority bill authored by State Sen. Ron Alting (R-Lafayette) that would improve access to mental health care for Hoosiers unanimously passed out of the Senate today.
Senate Bill 1 would provide continued funding to build out a structure of certified behavioral health clinics, establishing the next steps for improving Indiana's mental health care system.
"Senate Bill 1 is the largest piece of mental health legislation to come before the Senate in my 25 years in the General Assembly," Alting said. "Today's vote was historic and I am honored to help get the bill through the legislature and, hopefully, implemented into law."
About 22% of Hoosiers experience mental illness each year, according to data collected by the Richard M. Fairbanks School of Public Health, and the total burden of untreated mental health in Indiana is approximately $4.2 billion.
SB 1 would also help the state continue to improve the availability to mental health services and infrastructure so Hoosiers have access to the resources they need.
The bill now moves to the Indiana House of Representatives for further consideration.
Legislative calendars, agendas, vote tallies, live streams and proposed legislation can be viewed online by visiting iga.in.gov.
State Sen. Ron Alting (R-Lafayette) represents Senate District 22, which includes
Carroll County and portions of Tippecanoe County.
Click here to download a high-resolution photo.